Trail Mix Cookies and Healthy Peanut Butter Granola
Get ready for the first week of school with two easy recipes you can make now and have on hand for later. Make homemade Healthy Peanut Butter Granola with your kids. It's a delicious, crunchy topping for yogurt or overnight oats, or you can eat it on its own, served with almond or oat milk. Serve it with fruit and peanut butter for a snack, or just eat it out of hand. Best of all, you can make it at home and have some fun with your kids. 
Next, make some cookies. It's always fun to find a treat tucked into your lunch box, and the first week of school calls for something special. Wholesome Trail Mix Cookies are a handful of your favorite trail mix turned into a soft, chewy cookie. Just the right mix of salty and sweet with plenty of nutty crunch, they're a snack you can feel good about. Perfect for back to school, you can pack them in a lunchbox, or stash them in your car or backpack to take along on your next adventure. Loaded with toasted nuts, dried fruit, hearty whole-grain oats and chocolate, they're just the thing to boost everyone's spirits and energy. 
Use any, and as many, kind of nuts as you like. Ditto for the dried fruit. I used dried cherries and apricots, but cranberries, blueberries, or raisins would all work. I cut my fruit a bit, too, so that the pieces wouldn't be too large. Toasting the nuts and the oats before you add them to the cookie batter amps up their flavor. I used one sheet pan for the nuts and seeds and a separate one for the oats, wanting to be careful not to burn them. 
Use sunflower butter, and use only seeds, if you'd like to make these nut-free. I used gluten-free oats to make them gluten-free. If you make this with flax eggs, the cookie dough will be safe to eat raw. You can taste the dough before you bake it, and decide if you'd like to add more maple syrup. You can use chopped bittersweet chocolate bars, or chips or disks, if you prefer in place of the chocolate chips. Swap in 2 eggs if you don't want this to be plant-based, but I wanted to keep this vegan so I used flax eggs, a mixture of ground flaxseeds and water, as below.
Double the recipe and freeze half. You'll be ready with freshly baked, healthy cookies in the busy weeks ahead. Here's to a great start to the new school year! 
Trail Mix Cookies
2 Tablespoons ground flaxseeds

 

6 Tablespoons warm water
1 1/2 cups assorted raw nuts and seeds
1/2 cup old-fashioned oats (gluten-free, if needed)
1/2 cup crunchy peanut butter
1 1/2 teaspoons vanilla extract
1/4 cup maple syrup
1 teaspoon kosher salt
1/2 teaspoon baking soda
3/4 cup assorted dried fruit

 

  

(cut into 1/2" pieces if large)
1/2 cup chocolate chips
flaky sea salt (optional)
Combine ground flaxseeds and water in a small bowl and stir to mix well. Set aside. 
Place racks in upper and lower thirds of oven, then preheat to 350º F. Toast nuts, seeds and oats on rimmed baking sheets, tossing once, until just golden brown, about 10 minutes. Let cool.
Meanwhile, mix peanut butter, vanilla, maple syrup, prepared flax eggs, salt and baking soda in a large bowl; let sit until nuts are cool. 
Add dried fruit and chocolate chips to cooled nut mixture. Give peanut butter mixture a good stir, then stir in oats. Mix in nut mixture until thoroughly combined. (Can be chilled up to 3 days.)
Use a 1/3-cup measure to portion out dough, packing firmly. Place cookies onto parchment lined baking sheet, then use the bottom of a measuring cup or your hand to press cookies into 2 1/2"-diameter disks about 3/4" thick. Sprinkle with sea salt if desired. Bake until golden brown and edges are just set, 10-13 minutes. Let cool on baking sheets. Can be made 1 week ahead. Store airtight at room temperature for up to 3 days, or in refrigerator for up to 1 week. Makes 8 cookies.
Healthy Peanut Butter Granola
2 cups old-fashioned or quick cooking oats
1/2 teaspoon ground cinnamon
1/4 teaspoon sea salt
6 Tablespoons natural peanut butter
1/4 cup honey or maple syrup (for vegan)
1/2 teaspoon pure vanilla extract
Preheat oven to 325º F. Grease a large cookie sheet and set aside. 
Mix oats, cinnamon and salt in a small bowl; set aside.
In a microwave safe dish, or on stovetop, melt peanut butter and honey (or maple syrup) together, stirring until smooth. Remove from heat and stir in vanilla. Stir in dry ingredients, mixing until well combined. Spread mixture on prepared cookie sheet. 
Bake 15-20 minutes, or until granola is lightly browned, stirring once halfway through. To test for doneness, remove a small portion and let cool. If it hardens, the granola is done. Remove from oven and let sit until cooled. Once cool, break apart. Store airtight, at room temperature up to 2 weeks, or frozen up to 2 months. 
 – recipe from joyfoodsunshine.com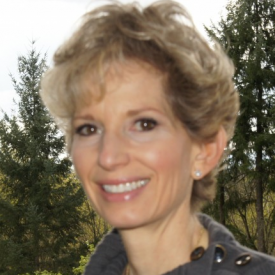 I love to cook, garden, and write about all the things in Vancouver and the Northwest that make life so great.