Tangy Cherry Barbecue Sausage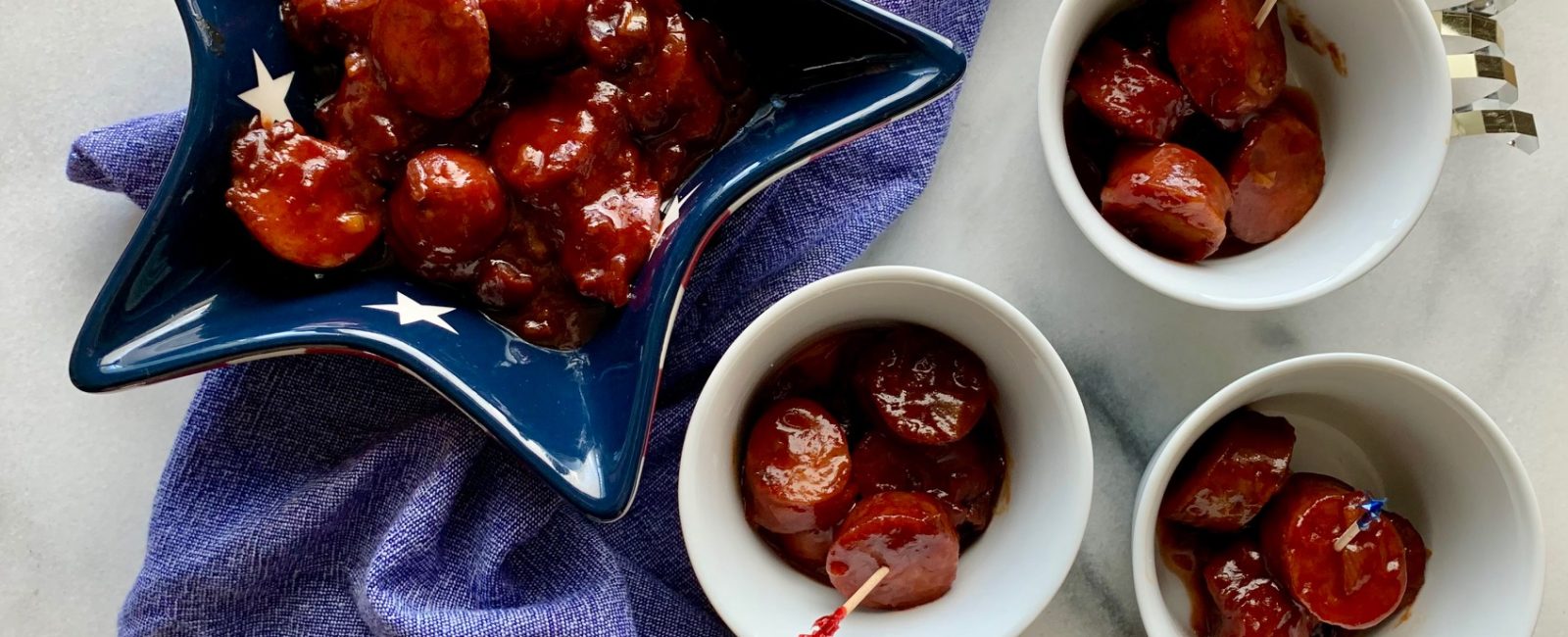 The heat is on. If the sweltering stretch of weather has left you feeling less than enthusiastic about cooking, you are not alone. It is predicted to be one hot summer in Clark County, with more stifling days ahead. If you can't stand the heat you don't need to get out of the kitchen. Just do things a little differently. Don't lose your cool cooking. Here are a few of my favorite things to cook when it's just too darn hot. 
First, take it outside. Consider your stove, and definitely your oven, off limits for the time being. Grill if you like, but if it's too hot for even that, take your toaster oven, Instant Pot, or hot plate to a covered patio or consider using your garage. You don't want to do anything in your kitchen that makes heat.
Starting with breakfast. If you must have something hot, use your microwave. Eggs can be scrambled in a cup, sausages or bacon can be cooked or reheated, or make oatmeal. Chia pudding, yogurt, berries and granola, cold cereal, and smoothies are all good cold choices. 
Next, lunch and dinner. Chilled veggie sticks and hummus, hard boiled or deviled eggs, cold cuts, chilled pasta or quinoa salad, an impromptu charcuterie board, or any variation on a caprese salad you can think of, are all good bets. Consider leftover cold chicken, a chilled shrimp cocktail, or veggie burgers that you can reheat: outside, please. Cottage cheese and ripe melon is refreshing, as is any chilled soup, like gazpacho. 
Freeze it. Grapes, cherries, berries, and chunks of melon are cold treats that are good for you. Slices of frozen banana can be blended into "nice" cream or smoothies, eaten as is, or drizzled with melted dark chocolate and sprinkled with peanuts for a healthy dessert. 
This Tangy Cherry Barbecue Sausage is an easy, keep cool recipe that is perfect for your Fourth of July. Smoky, sweet and just a bit spicy, it's quick and delicious. Enjoy it as is, or make just the sauce ingredients and use it for your ribs or chicken. I started with a bit of olive oil and sautéed the onions right in the Instant Pot before adding the rest of the ingredients, but you can skip this step and just toss everything in if you like. Stay cool out there and have a safe and happy Fourth.
Tangy Cherry Barbecue Sausage
1 cup finely chopped onion
2/3 cup cherry preserves
1/4 cup no-salt-added tomato paste
1/4 cup cider vinegar
1 teaspoon ground chipotle chile pepper
2 pounds cooked light smoked Polish sausage

 

or smoked turkey sausage, cut about 1/2-inch thick
Combine onions, cherry preserves, tomato paste, cider vinegar and chipotle chile pepper in the insert of an Instant Pot or 2-quart slow cooker. Add sausage slices and stir to combine.
Cover and cook on low-heat setting for 4 hours. Serve at once or adjust to keep warm setting for up to 1 hour, stirring occasionally. Serve with toothpicks.
– recipe from Diabetic Living magazine and featured on eatingwell.com