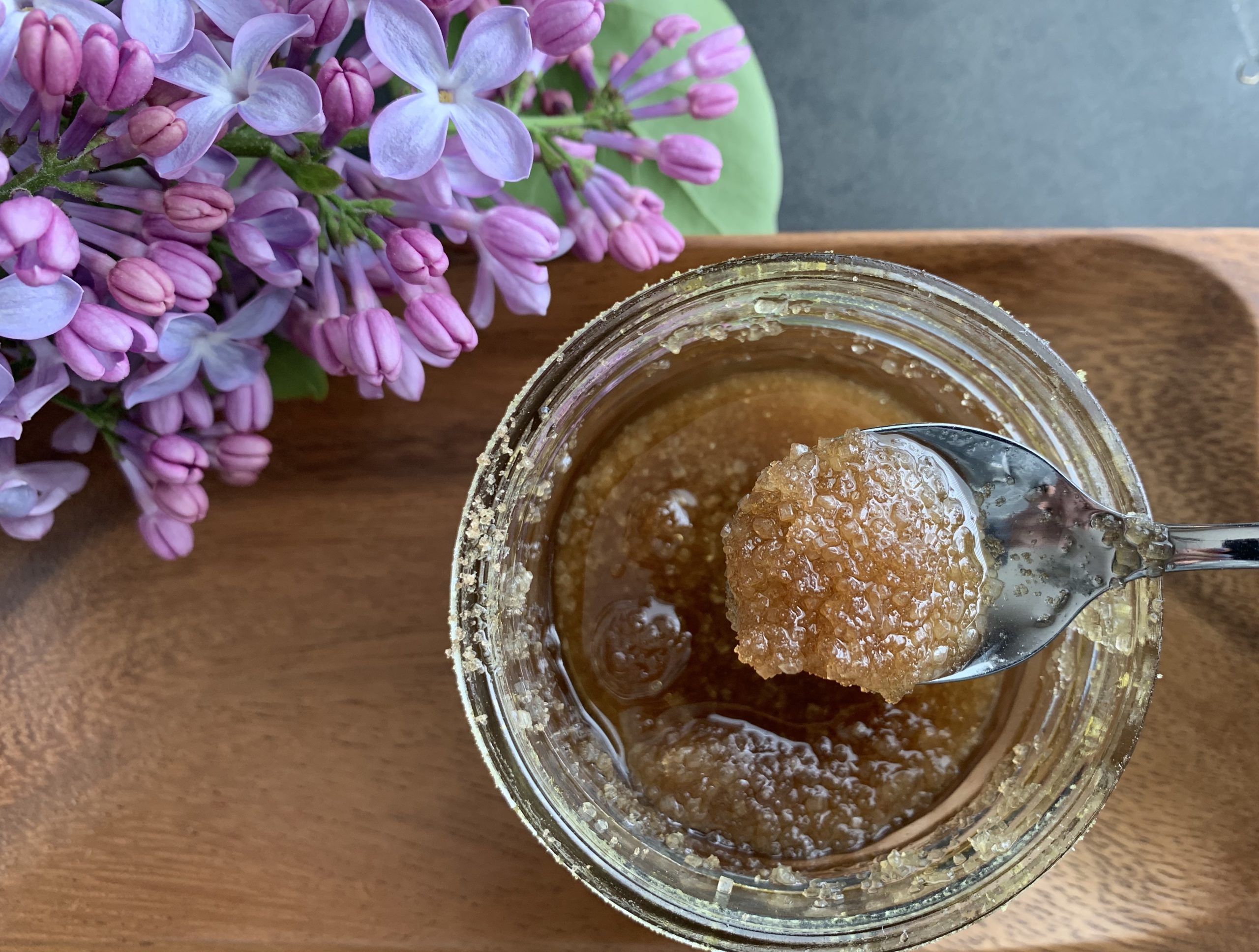 Ask any mom you know and she will tell you that the home made gifts are the ones that melt her heart. The clothespin recipe holder made from a shaving cream lid, the sock snowman with the crooked felt grin – these are the gifts that every mom holds dear because they were made by the ones she loves the most. Gifts like these can't be bought in a store. They must come from the heart. 
We may be in quarantine, but there's no reason we can't pull out all the stops for Mom. We may just do it a little different this year, with some social distancing, but celebrating just the same. Here's the recipe for a perfect Mother's Day. A way to celebrate together even when we are apart. There's no place like home and here's what you need for a heartfelt way to spend some special time with mom. 
Visit with her. A phone call or group video call lets you be together while still keeping space. Set up a Zoom call with an agreed upon theme. Coffee, tea or happy hour – each of you ready with a beverage and snack – is a great way to connect. Use special mugs for your coffee or china cups for the tea. My mom and I routinely "do lunch" like this, connecting when we can't have an actual visit. We set a time and each of us makes whatever we want, having lunch and a phone visit while we eat in our respective kitchens. 
If mom is part of your quaranteam and the two of you are under the same roof, make breakfast. She's been doing overtime with all that cooking and cleanup, take this one meal off her to-do list. Something pretty, like this Berry Sheet Pan Pancake, feeds everyone and is easy enough for dads and kids to make. Let mom relax and enjoy. Just be sure to clean up afterwards.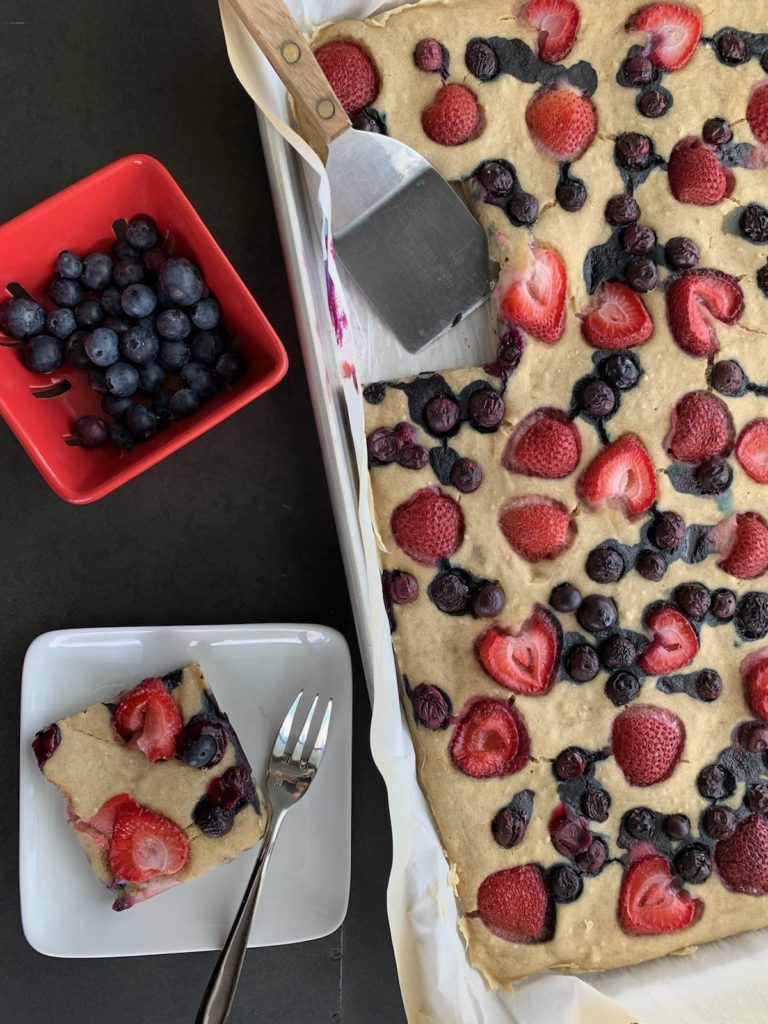 Pamper her. All that frequent hand washing plus trying to set up a garden equals hands that could use a little love. A soothing spa treatment made with just two pantry ingredients is an in-house way you can make her feel pampered and special. This Soothing Sugar Scrub is gently exfoliating and moisturizing at the same time. A quick scrub, followed with a slathering of lotion leaves hands clean, moisturized, and very soft. Use any kind of oil you have on hand, like olive oil or coconut oil, and if you have some brown sugar with clumps in it, this is a perfect way to put it to use. The combination I like best is grapeseed oil and raw cane sugar. The larger crystals hold up better and make a nice exfoliant. You can add a few drops of lavender, peppermint, or tea tree oil if you like, but use care. Given all the hand washing we've been doing, skin can be extra sensitive right now. I keep a small jar of this under my kitchen sink and use it a couple of times a week, right before I put on gloves to wash dishes. (Also works wonders for tired feet!)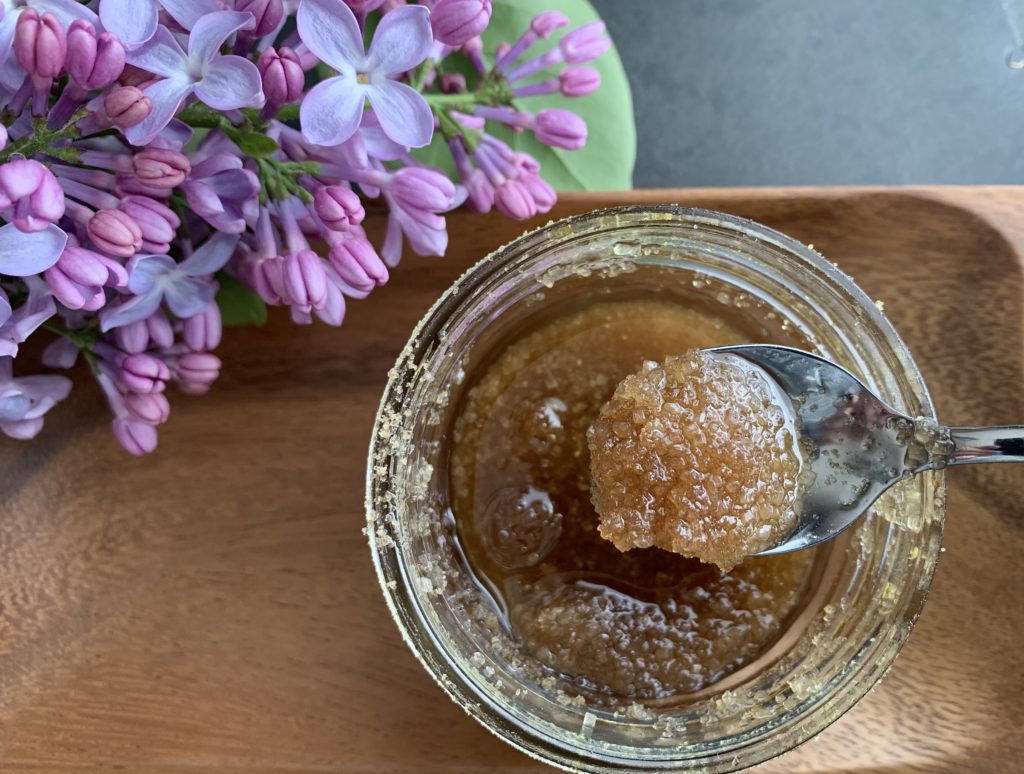 Soothing Sugar Scrub
grapeseed oil
raw cane sugar

 
Mix equal parts oil and sugar together, adding more oil as needed, until thick, and slushy. Apply a generous spoonful to hands. Gently massage, rubbing while you wash. Rinse with warm water. 
Do something together. If there's a project, or activity the two of you enjoy, now's the time to do it. My mom loves old movies, so we will be watching the film of her choice. Make sure to have snacks and drinks for everyone to enjoy during the screening. Make some easy, air popped popcorn in your microwave. Add 1/4 cup popcorn to a small, lunch-sized, paper bag. Fold the top down twice, making sure to leave enough space for the popped corn. Microwave for 2 – 3 minutes on high, or until you hear the popping slow. Open bag carefully, then drizzle with olive oil, sea salt, and freshly ground black pepper. Add fresh (or dried) rosemary, and a good sprinkle of Parmesan cheese or nutritional yeast. Close bag and shake well. Share and enjoy with mom, while you watch the movie together.
Sign mom up for a delivery, especially if it's something that will happen more than once. Whether it's a meal, some groceries, or a reoccurring specialty food (fruit, cheese, cookies, etc.), getting something delivered to your doorstep is a kindness that is especially welcome right now. Getting several deliveries of food items may mean even more than the one time flowers this year.  
Finally, do a good deed in honor of mom. Simple acts of kindness, no matter how small, are truly appreciated. Help where you can. Most importantly, tell mom you love her. Let her know how precious she is to you and how grateful you are to have her for your mom. To all the moms out there, have a very happy Mother's Day. We may be apart, but we are still very much together in our hearts.