Pumpkin-Pie English Muffin Bake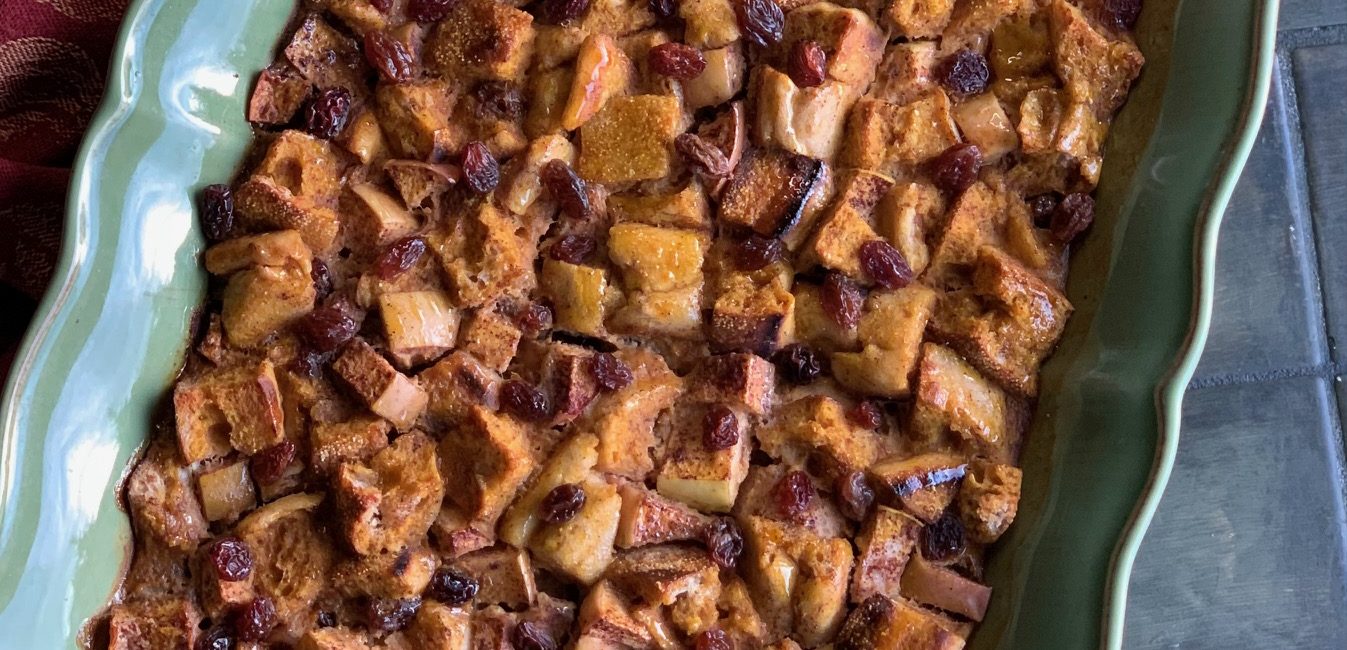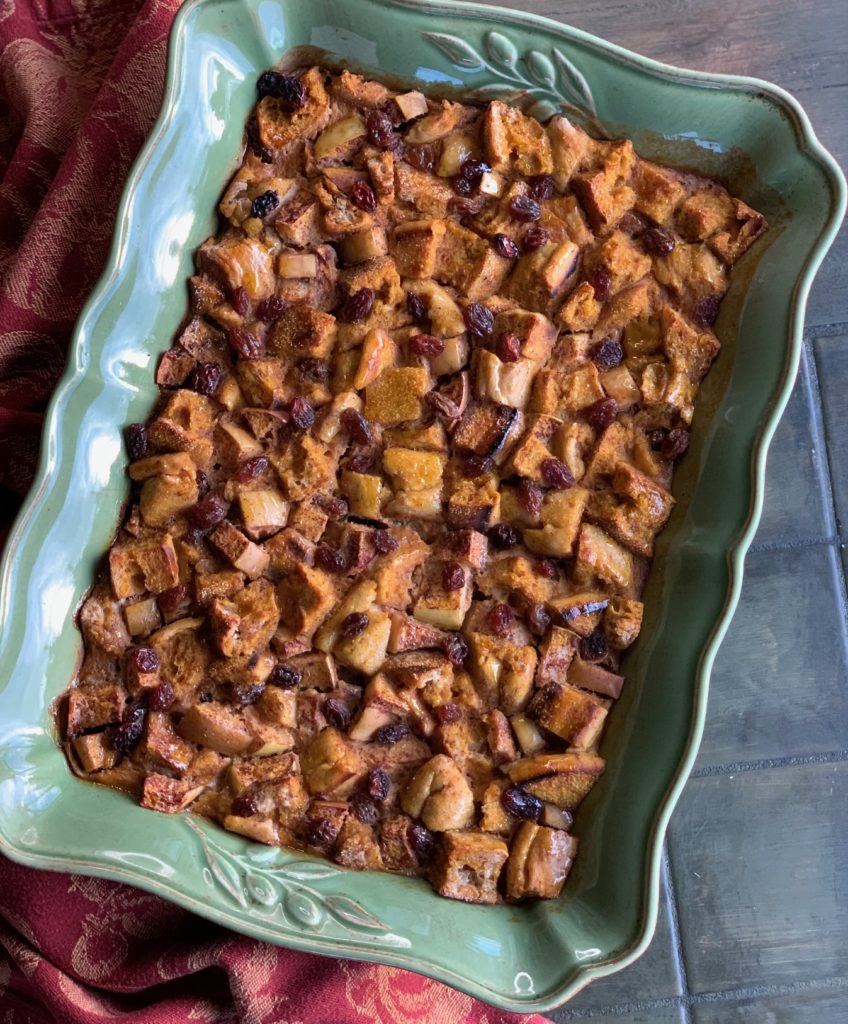 Ladies and gentlemen, start your ovens. The holidays are officially underway! With Halloween behind us and Thanksgiving just a few weeks away, it's time to start seriously thinking about baking. What can you make now so you can get ahead later? Or as my Aunt Katherine used to say, "Don't put off until tomorrow anything you can get done today." 
Nothing beats our Northwest mornings in the fall. One peek out the window and you can tell how drizzly and blustery it is, but inside it's a whole different story. The familiar smell of coffee wafts through the house, mingling with the wonderful aroma of bread as it toasts, and it makes you feel happy to start the day. There is something warm and snug about the smell of breakfast being made at home, and in the winter it's all the more so. It's a wonderful feeling.
I turned the oven on for the very fist time this week, gleeful at just the thought of it, and once I got going, there was no stopping. First I made the Pumpkin-Pie English Muffin Bake below, and then I baked some pumpkin bread in acorn shapes to freeze ahead for Thanksgiving weekend. Next, I baked some butternut squash for dinner and a loaf of bread, and then I had to control myself and stop before I baked anything else.  
Spoiler alert – when I made the muffin bake, I didn't read ahead, so I had an unexpected wait while my casserole dish set up in the refrigerator. You, however, will be prepared for this. Be ready to refrigerate at least 1 hour or up to 12 hours. Make this the night ahead, and it will be perfect for you pop in the oven in the morning. 
The recipe calls for whole-wheat English muffins, but you can substitute any kind you like. Cinnamon raisin ones would also work nicely here. I decided not to peel the apples. Besides saving time, it also preserves the vitamins and fiber. Raw apples with their skin contain up to 332% more vitamin K, 142% more vitamin A, 115% more vitamin C, 20% more calcium, up to 19% more potassium than peeled ones. Peeling also removes more than half of the fiber. That's a lot to throw away.  
The recipe called for 3/4 cup of raisins, but I only used 1/2 cup, and because the apples I used were rather large, I used 1 apple and half of the other. Be generous with your spices and use a little more than the recipe calls for. It adds extra oomph and makes your baked goods even more aromatic. I always let my measuring spoon overfill, especially with cinnamon and vanilla. 
If you have an 8 cup liquid measure, use it to streamline your baking. Start by measuring your oat milk or low-fat milk, then use it as your bowl to combine your other liquid ingredients. You can whisk right in the measuring cup, then use it to easily pour the liquid ingredients into the baking dish. The oat milk is naturally sweet, and because the apples and raisins are, too, I opted to skip the brown sugar and use maple syrup, just 1/4 cup instead of the 3/4 cup that was called for in the recipe. You can serve warm maple syrup alongside for anyone who wants a bit more. 
Fall is moving mighty fast this year, so you better soak it up. Bake as much as you can and while you're at it, make a perfect fall breakfast to enjoy over the weekend. Warm, toasty and heavenly scented, it's a delicious way to start your day. 
Pumpkin-Pie English Muffin Bake
6 whole-wheat English muffins, cut into 1-inch pieces
2 apples, such as Honeycrisp or Pink Lady, peeled and chopped
1/2 cup raisins, divided
1 teaspoon ground cinnamon

 

4 large eggs, lightly beaten
3 cups oat milk or low-fat milk

 

1 15-ounce can unseasoned pumpkin puree
3/4 cup packed light brown sugar (or 1/4 cup maple syrup)
1 teaspoon salt

 

1/2 teaspoon ground ginger
1/4 teaspoon ground cloves
Preheat oven to 350º F. Coat a 3-quart baking dish with oil or cooking spray. Spread muffin pieces on a large rimmed baking sheet; bake until lightly toasted, about 10 minutes. 
Combine apples, 1/4 cup raisins and cinnamon in a large bowl. Add muffin pieces and toss to combine. Transfer to prepared baking dish, spreading evenly and redistributing any raisins that fall to the bottom. 
Whisk eggs in a small bowl. Measure oat milk or low-fat milk into a large liquid measure or bowl, then add eggs, pumpkin, maple syrup, salt, ginger and cloves and whisk until smooth. Pour over bread mixture and press down so that everything is submerged. Sprinkle remaining 1/4 cup raisins over the top. Cover with plastic wrap, pressing wrap down so that it contacts the surface. Refrigerate at least 1 hour or up to 12 hours. 
Uncover casserole and bake at 350º until browned and crispy around the edges, but still creamy in the  middle, 50 to 60 minutes. Let cool slightly before serving. 
-Eating Well One-Pan Special Edition 2022