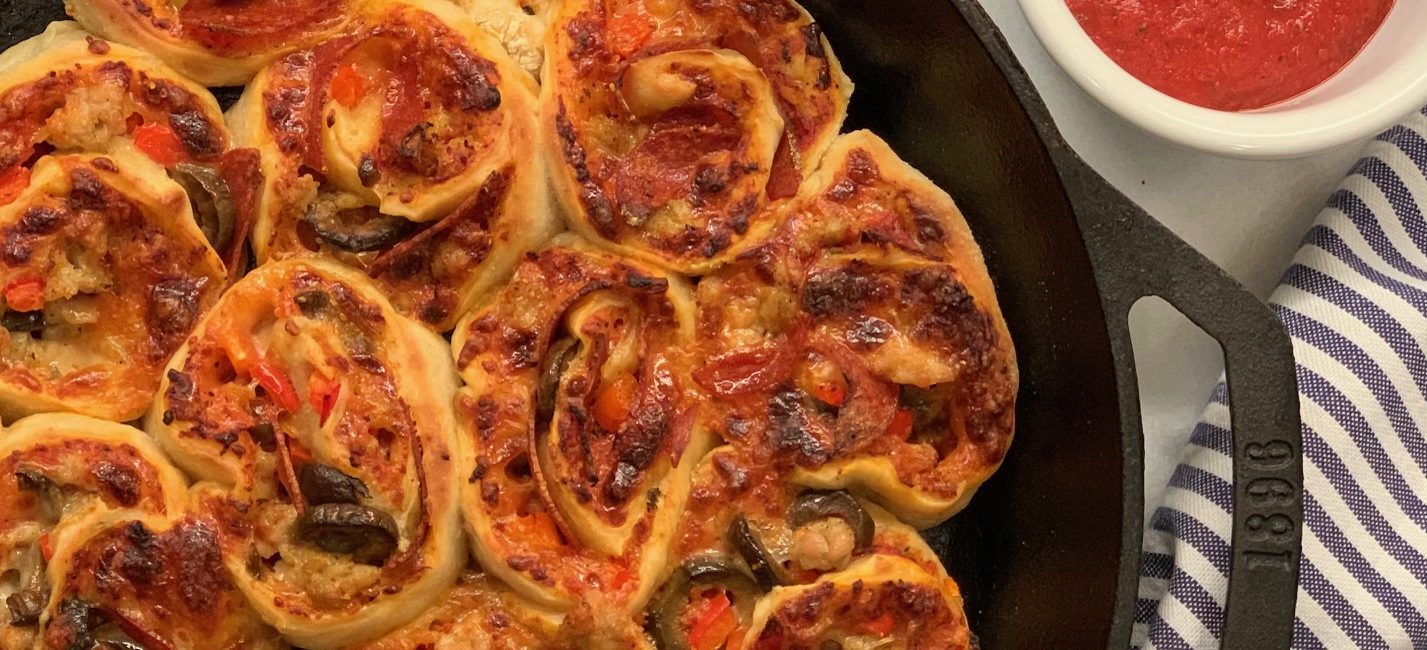 Get set for New Years with a fast, festive game plan for a fun evening at home. Whether you're a party of one, family of four, or just a few friends gathering, there's something here for everyone. Dig out the board games, pick out a movie or two, and let's have some fun.
On New Year's Eve, it's all about the appetizers. Platters and plates you can put out and let everyone graze as they wish. Finger food is fun and this is the night for it. Start with cold appetizers. Seafood is a must for any Northwest spread and it couldn't be easier to do. Smoked salmon, cream cheese and/or sour cream, some sliced mini bagels, cocktail bread, or water crackers, capers and thinly sliced red onion, plus some lemon wedges make an artful spread. And you can't go wrong with a shrimp cocktail. You can buy a ready-made cocktail ring from your grocer or use frozen, peeled, tail on shrimp and make your own. If your shrimp are cooked, quick thaw by placing them in a bowl of cold water for 15-20 minutes. Rinse with more cold water, then drain. Make a quick dipping sauce by mixing 1 tablespoon chopped chipotle pepper in adobo sauce plus 1 teaspoon ketchup with 1/4 cup light mayonnaise. Taste and adjust to our liking. Plate shrimp with sauce and sliced lemon, then chill until ready to serve. 
Next, add a dip, or two. Store bought hummus and guacamole are easy, healthy options. Offered with some sliced veggies they give everyone something to nibble on through the night. For kids, ranch dressing, and consider a cashew or beet dip for vegans. Try warm, hearty dips, like spinach artichoke, buffalo chicken, or a simple bean dip made from mashed pinto beans, salsa and cheese. 
Get out the toothpicks. Make steak bites: cut steak into cubes and pan brown. Serve with horseradish mixed with sour cream. Slow-cooker meatballs and marinara: serve with rolls for mini meatball subs, or just go with the toothpicks.  Pigs in a blanket: dress up crescent roll wrapped hot dogs with a light brush of melted butter and some Everything Bagel seasoning. Consider deviled eggs and any cheese, cracker, cured meat to make a quick charcuterie board. Don't forget pickles, jams, dried and fresh fruit and nuts. Quick fill ins, like store bought spanakopita, arancini, or puff pastry appetizers are easy bake options. Add a warming soup and a simple salad to round things out.
It's a great night for a taco bar. Or baking a big dish lasagna. You could pick up a pizza, or you could dial up the fun and bake these easy Pizza Rolls with your kids. If you have a jar of marinara sauce on hand, you can use it in this recipe, but I like to make quick pizza sauce using canned tomato paste. Make some of your sauce a little thicker for the pizza topping, then thin the rest so that you can spoon or dunk in it. I used dried seasonings in this recipe so you can work right out of your spice rack. To make the dough in your bread machine, combine flour, salt, and sugar in the insert. Measure your warm water, then add your oil to the liquid measuring cup and stir. Add liquid mixture to the insert, then sprinkle with the yeast. Use your machine's pizza dough setting to mix the dough, about 5 minutes, scraping down sides as necessary, until a ball forms. Transfer bread with oiled hands into a lightly oiled bowl, cover, let rise, then follow directions below.
No matter what you're serving, don't leave perishables at room temperature for more than 2 hours, unless you're keeping them hot or cold. Use a slow-cooker, Instant Pot, or warming tray to keep foods hot. To keep things cold, nest your serving dish over a bowl filled with ice, or transfer plates to refrigerator and take out again later. 
Set up a self-serve hot cocoa bar, put out a plate or two of cookies and get set for a warm and happy evening. Stay safe and well as we welcome 2022.
Pizza Rolls
pizza dough
3/4 cup warm (not lukewarm) water
1/2 teaspoon active dry yeast
2 cups all-purpose flour
1/2 teaspoon kosher salt
1/2 teaspoon sugar
scant 1/4 cup olive oil, plus more for bowl
pizza sauce
1

 

6-ounce can tomato paste
1 1/2 teaspoons garlic powder
1 teaspoon onion powder
1 teaspoon Italian Seasoning
2 teaspoons dried basil

 

freshly ground black pepper
1/2 cup water, divided
pizza rolls
pizza dough
all-purpose flour, for dusting
olive oil
kosher salt
pizza sauce
1/2 cup grated Parmesan
shredded Mozzarella cheese
sliced pepperoni
cooked, crumbled Italian sausage
1/2 cup sliced or chopped olives
1/4 cup diced green or red bell pepper
dough:
Sprinkle yeast over water in a bowl and let sit. Add flour, salt and sugar to the bowl of a stand mixer fitted with paddle attachment. Slowly pour in olive oil and mix on low speed until oil is mixed into flour. Add yeast/water and mix until just combined. Coat a separate mixing bowl with a light drizzle of olive oil. Tip the dough in, then form it into a ball using lightly oiled hands. Cover tightly with plastic wrap and allow to rise for at least 1 hour. 
sauce:
In a small microwave safe bowl, combine 3/4 of can of tomato paste, garlic powder, onion powder, Italian seasoning, basil, black pepper and enough water to make a thick sauce, about 6 tablespoons; stir well and set aside.
pizza rolls:
Preheat oven to 400º F. On a floured surface, roll out pizza dough into a large rectangle about 8 inches by 12 inches. Smear with a little olive oil and sprinkle with salt. Spread enough pizza sauce to evenly cover surface, then sprinkle with Parmesan and mozzarella. Top pizza with pepperoni, Italian sausage, olives and bell pepper. Roll dough towards you, pinching the seam closed at the end of roll. Slice into 1-inch pieces and place them in a 10-inch cast-iron skillet, allowing a little room for dough to spread. Let rise for 20 minutes. 
Add remaining water to pizza sauce and stir well. Cover and microwave for 3 minutes, stirring at 1 minute intervals. Bake pizza rolls 15 – 18 minutes, or until bread is golden and fillings are bubbly. Serve immediately with warm pizza sauce. 
– adapted from recipe by Ree Drummond