Peppermint Candy Double-Chocolate Cookies and Fig and Ginger Truffles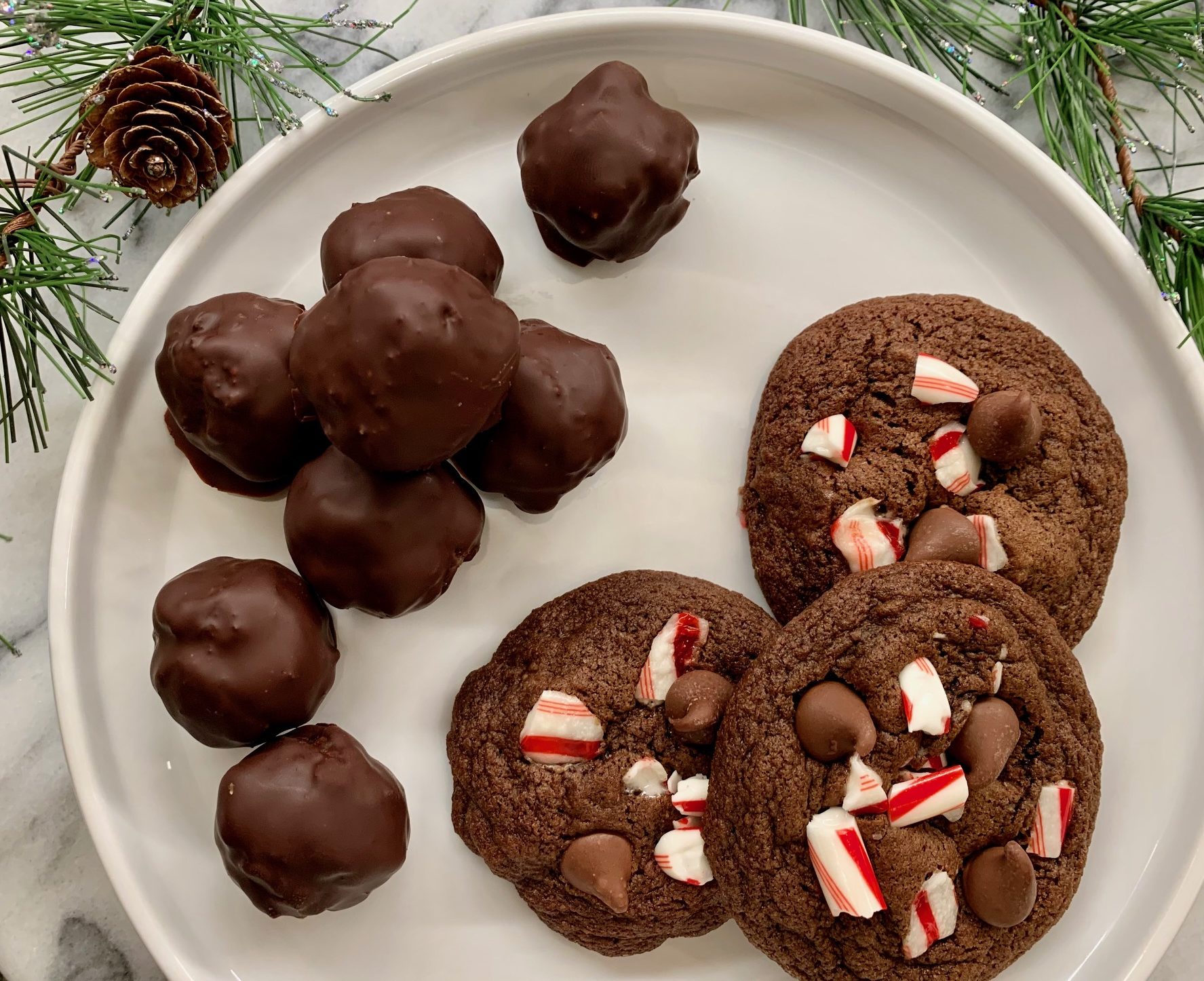 We are two weeks into December. You should be baking cookies! Christmas isn't Christmas without gingerbread, sugar, jam thumbprints and those cute little peanut butter cookies with the Hershey's Kisses on top. Make everyone their favorite. They deserve it!
Here are two sweet treats from Food Network that are guaranteed to tide you over with comfort and joy. Naughty or nice, both are delicious. For the naughty, an indulgent Peppermint Candy Double-Chocolate cookie. For the nice, a Fig and Ginger Truffle, a bite of everything Christmas, but made from virtuous ingredients.
Use a cookie dough scoop to keep your cookies same-sized and skip the added step of rolling the dough into balls. To get a pretty finished cookie, reserve some of the chocolate chips and candy to press into the tops of the cookies while they are still warm. For the truffles, use a single chopstick to help coat them in chocolate, then use two chopsticks to carefully remove. 
Make a big batch of hot cocoa in your slow cooker this week and dial up the merry!
Peppermint Candy Double-Chocolate Cookies
1 stick unsalted butter, room temperature
1/3 cup packed light brown sugar
1/3 cup granulated sugar
1 teaspoon vanilla extract

 

1 large egg
1 cup all-purpose flour
1/4 cup natural cocoa powder (not Dutch process)
1/2 teaspoon baking soda
1/2 teaspoon salt
3/4 cup semisweet chocolate chips
15 round hard peppermint candies, crushed
Add butter, brown sugar and granulated sugar to a large mixing bowl and beat with an electric mixer on medium-high speed until fluffy. Add vanilla and egg and beat until combined. Combine flour, cocoa powder, baking soda and salt in a medium bowl and whisk together. Add flour mixture to butter mixture and beat until just combined. Stir in chocolate chips.
Line 2 baking sheets with parchment paper. Scoop tablespoons of dough and roll into balls, arranging 2 inches apart on baking sheet as you work. Refrigerate for 30 minutes.
Preheat oven to 350º F. Sprinkle and press some of the crushed peppermint candies on top of each portion of chilled dough. Bake until cookies are set, about 12 to 15 minutes. Let cool on baking sheets for 10 minutes; transfer to racks to cool completely. 
Fig and Ginger Truffles
2 cups dried black mission figs, or other dried figs (about 8 ounces), stems removed
1/4 cup crystallized ginger (about 2 ounces)
1/2 teaspoon ground cinnamon
1 Tablespoon honey
2 1/2 ounces dark chocolate (60 to 70 percent cocoa solids), chopped
Line a baking sheet with waxed paper. Add figs, ginger, cinnamon and honey to the bowl of a food processor and process until ingredients are finely chopped and stick together, about 45 seconds. 
Roll fig mixture with your hands into heaping teaspoon-sized balls and place on baking sheet as you work. 
Set a small bowl over a saucepan of barely simmering water, making sure that the water sits at least 2 inches below the bottom of the bowl. Add chocolate to the bowl and stir until it is melted. Remove bowl from pan. Roll fig balls, one at a time, in melted chocolate until they are all covered, placing them back on the waxed paper as you work. Transfer to refrigerator to chill until set, about 15 minutes. Serve at room temperature.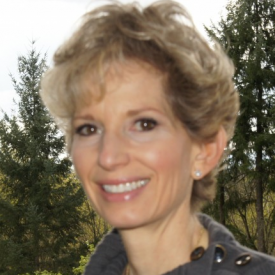 I love to cook, garden, and write about all the things in Vancouver and the Northwest that make life so great.