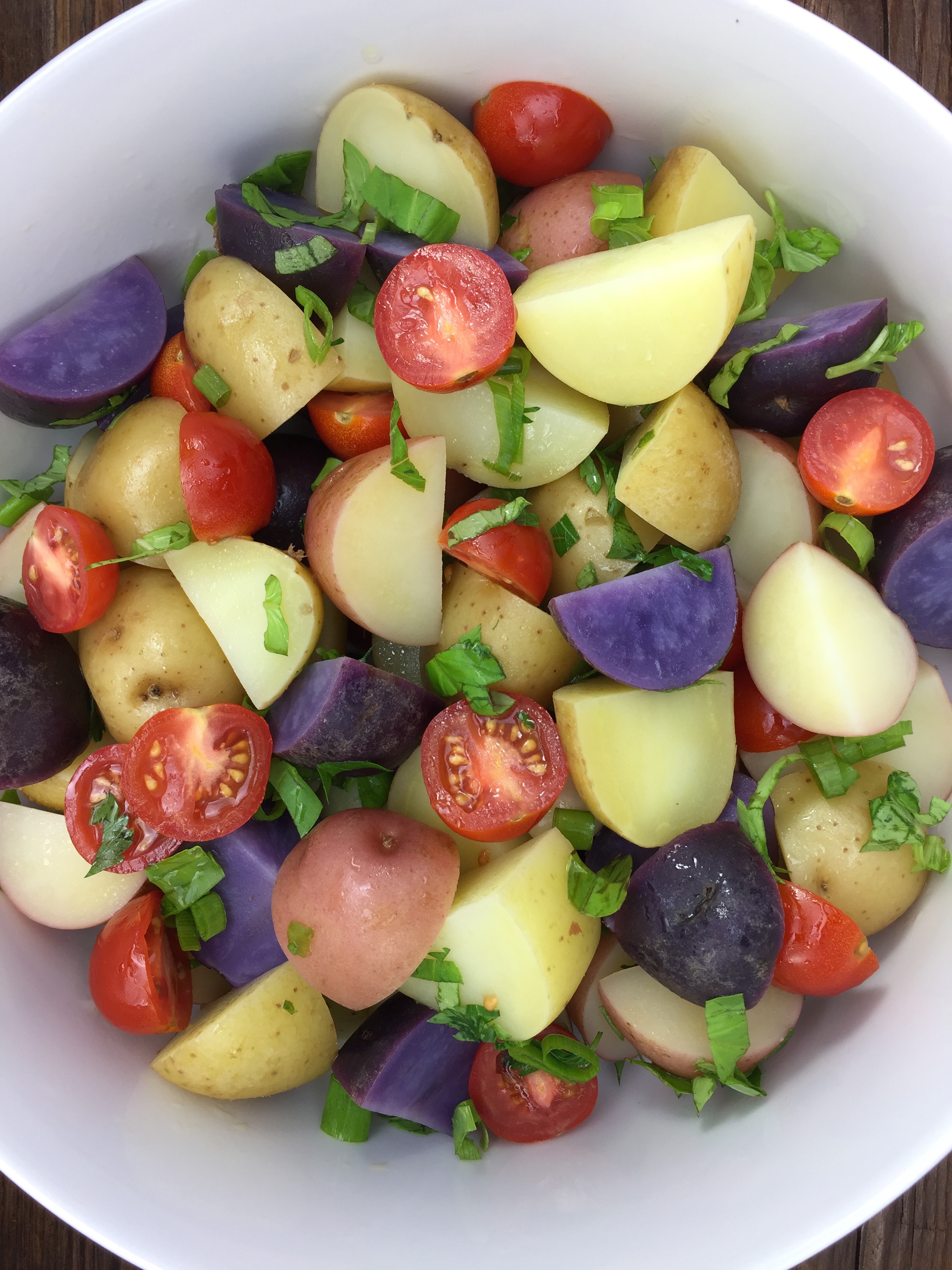 Just in case you are still looking for something fun to bring to that barbecue this weekend, here is a fast, easy potato salad that will show some holiday spirit.  Dressed with olive oil and a little vinegar, It is much lighter than traditional potato salad and is a great add-in to your party spread.   This recipe was in the July/August issue of Food Network  magazine.  Have a safe and happy Fourth!
Patriotic Potato Salad
1 pound blue potatoes
1 pound white potatoes
1/2 pound red potatoes
2 tablespoons white wine vinegar
2 cloves garlic
sea salt
1 1/2 cups halved cherry tomatoes
1/3 cup torn basil
2 tablespoons chopped scallions
2 tablespoons chopped parsley
1/4 cup olive oil
2 tablespoons white wine vinegar
sea salt and freshly ground black pepper
Slice potatoes into halves or quarters of similar size and put in a large pot.  Cover with cold water and add 2 tablespoons of white wine vinegar, 2 cloves of garlic and a pinch of salt.  Bring to a boil, then simmer until the potatoes are tender, about 15 minutes.  Drain and cool slightly, and discard the garlic.  Toss with cherry tomatoes, torn basil, scallions and parsley.  Dress with olive oil, 2 more tablespoons vinegar, and salt and pepper.