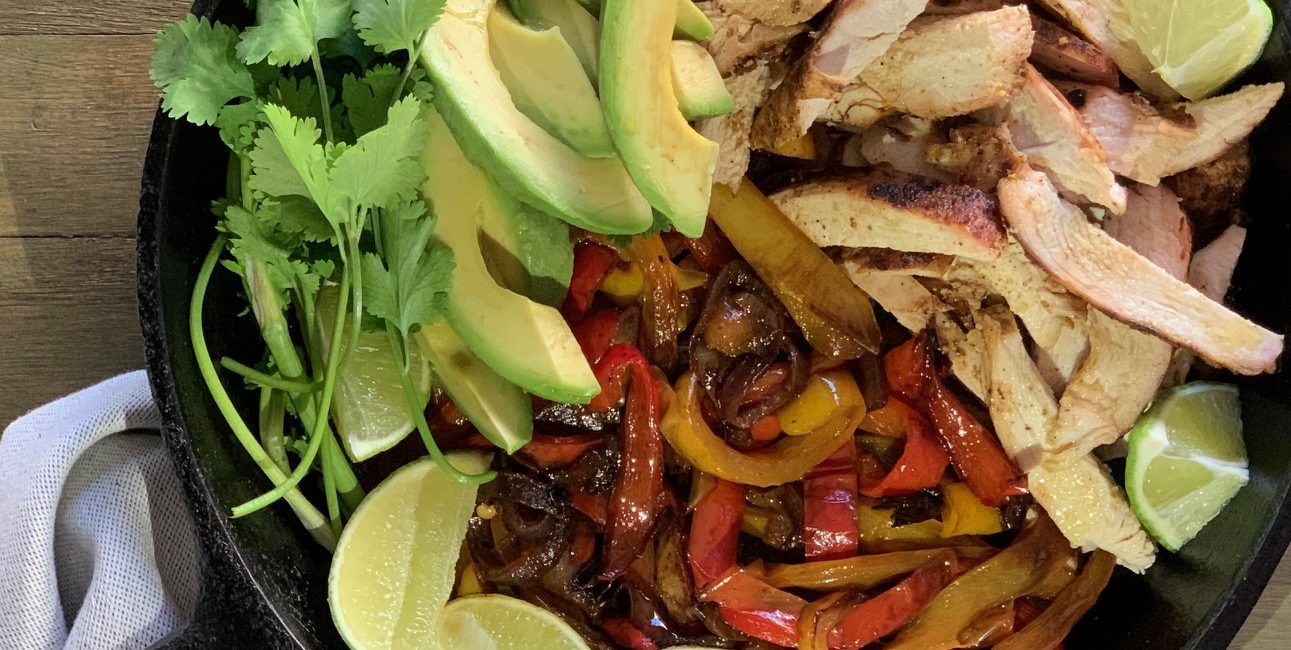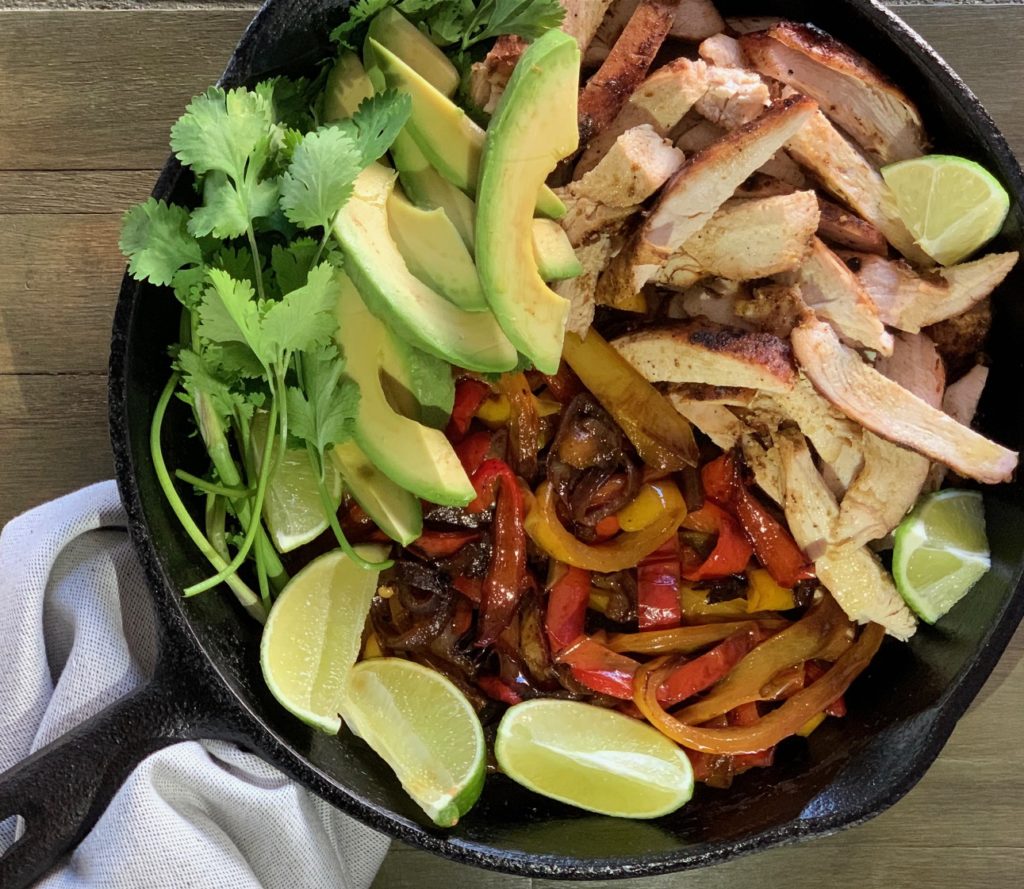 Are we having fun yet? This was one of my dad's favorite phrases. Secret code for those of us in the know, it was his way of saying, "This is definitely a good time." Usually he was talking to one of his grandsons, fishing rod in hand, bent over so he could reach a small ear. I can still see the twinkle in his eye. My dad was a hard worker. Always on call, he literally worked around the clock. But he also knew how to have fun. He'd go fishing or play golf any chance he'd get. He'd hop in the car and take a spur of the moment road trip, especially if it meant seeing his kids or grandkids.
Have some fun yourself this week. If you haven't made s'mores yet this summer, do it now. You can celebrate National S'mores Day today, or wait until this weekend, but don't miss the chance to roast marshmallows under the stars at least once this summer. Why not plan to make dinner outside, too? Even if your campfire is your backyard grill, have some fun and make these Grilled Chicken Fajitas. Seasoned with Southwestern spice and a lime-infused marinade and served with sautéed peppers and caramelized onions, they're prefect for family sharing. You can do the small bit of prep ahead of time and while you're at it, plan to make extra. Leftovers are great for salads, tacos, burritos, pizza, sandwiches, or quesadillas.
I made fajitas over a campfire once when we lived in Colorado. We took a day trip to Estes Park and I took along marinated chicken, sliced peppers and onions, a package of flour tortillas, and of course, all the trimmings. Once the fire got going, I cooked the peppers and onions in a big cast iron pan. As soon as they were cooked, I used the same pan to cook the chicken. I'm not sure if it was the fresh mountain air, the smoke from the grill, or the special way I seasoned the chicken, but this meal is one that everyone remembers and talks about to this day. 
For this recipe, the chicken breasts need to be pounded to an even thickness before marinating. This helps to tenderize the chicken and ensure that it cooks evenly. You can use chicken tenderloins to skip this step and save time. The seasoning mix is quick and easy to make and uses spices you already have on hand. Marinate your chicken overnight, or do this early in the day. You can make the peppers outdoors on the grill in a cast iron pan, which is great with all the hot weather we've been having. They can also be made ahead of time and reheated in the microwave if that works better for you.
Served with guacamole, sour cream and salsa, these fajitas are smoky and delicious. They will also be memorable. Are we having fun yet? 
Grilled Chicken Fajitas
for chicken:
1 1/2 to 1 3/4 pounds boneless, skinless chicken breasts
1/4 cup vegetable oil
3 cloves garlic, minced
1 Tablespoon lime zest, from 2 limes
1 teaspoon cumin
3/4 teaspoon oregano
3/4 teaspoon ancho chili powder
1/2 teaspoon smoked paprika
1 teaspoon salt
8-12 small soft flour tortillas
for peppers:
2 Tablespoons vegetable oil
1 large red onion, sliced 1/4" thick
3 bell peppers, sliced 1/4" thick
1/4 teaspoon salt
for serving:
sour cream
guacamole
salsa
shredded cheese
chopped cilantro
chicken:
Place chicken breasts in a 1 gallon zip-top bag. Using a meat mallet, pound to an even 1/2-inch thickness. Place bag in a medium bowl or on a sheet pan.
Measure vegetable oil into a Pyrex liquid measuring cup. Add garlic, lime zest, cumin, oregano, ancho chili powder, smoked paprika and salt, then stir until mixed together. Pour marinade over pounded chicken and seal bag shut, releasing any air in bag. Using your hands, massage marinade into meat until evenly coated. Place bag back in bowl or on sheet pan to protect against leakage. Transfer to refrigerator and let chicken marinate at least 8 hours, or overnight, up to 24 hours. 
Clean grill and preheat to high. 
peppers:
While grill heats, add oil to a large skillet (preferably not non-stick) set over medium-high heat. Add sliced onions, peppers and salt. Cook, stirring occasionally, until vegetables start to brown and soften and a brown film forms around edges of the bottom of the pan, about 8 to 10 minutes. Add 1/4 cup water to pan; scrape the bottom of the pan using a wooden spoon to release any browned bits and cover with a lid. Continue cooking for 3 to 4 minutes. If water evaporates and pan starts to brown again, add 1/4 cup more water and cook a few minutes more. Season to taste with more salt if desired. Set aside. 
Oil the grates on the grill. Grill chicken, covered, turning to cook both sides, until thoroughly cooked. Chicken should measure 165º F with a thermometer inserted in the thickest part. Do not overcook. Transfer chicken to a cutting board and let cool slightly. Cut into 1/2-inch strips.
Arrange chicken and peppers on a serving platter. To warm tortillas: stack 4-6 tortillas on a plate and cover with a damp paper towel. Microwave for 30 seconds to 1 minute. Repeat with remaining tortillas. Serve with chicken, peppers and desired accompaniments. 
– recipe by Jenn Segal