Monday's eclipse is a rare and special event.  The last time we saw a total eclipse that stretched across the entire United States was 1918.  These ethereal cookies are part of every Italian Christmas and wedding and they would also be perfect to celebrate this stellar event.  Aptly named for their crescent shape, they give a nod to the view we will have of the sun just before the eclipse reaches totality.  Some versions of this recipe have almonds or pecans, but my family always made them with walnuts.  They are delicate and buttery – something special you can bake right in your own kitchen.  Serve alongside some of the darkest local berries you can find, and raise a glass of something bubbly to toast the arrival of this special event in the Northwest.
Eclipse Cookies  (Crescent Cookies)
1 cup butter, softened
3/4 cup powdered sugar, plus additional for topping
1 1/2 teaspoons vanilla extract
1 cup ground walnuts or pecans
2 cups all-purpose flour
In a medium bowl, beat butter until fluffy.  Add sugar and blend with butter, then add vanilla and walnuts.  Add flour and blend to combine.  Transfer dough to refrigerator for 1 to 2 hours.
Preheat oven to 325ºF.  Break off dough in a small tablespoon sized piece and roll back and forth several times between your hands so that dough forms into a log.  Place on parchment lined baking sheet and form into a crescent, turning ends in and pinching slightly with your fingers.  Bake for 13-15 minutes, or until cookies become lightly golden.  Let cool 10 minutes on baking sheet then roll in powdered sugar and cool completely on racks.  Store in airtight container.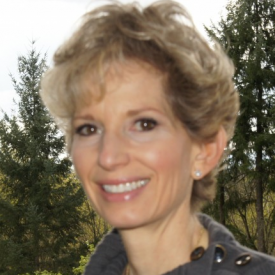 I love to cook, garden, and write about all the things in Vancouver and the Northwest that make life so great.