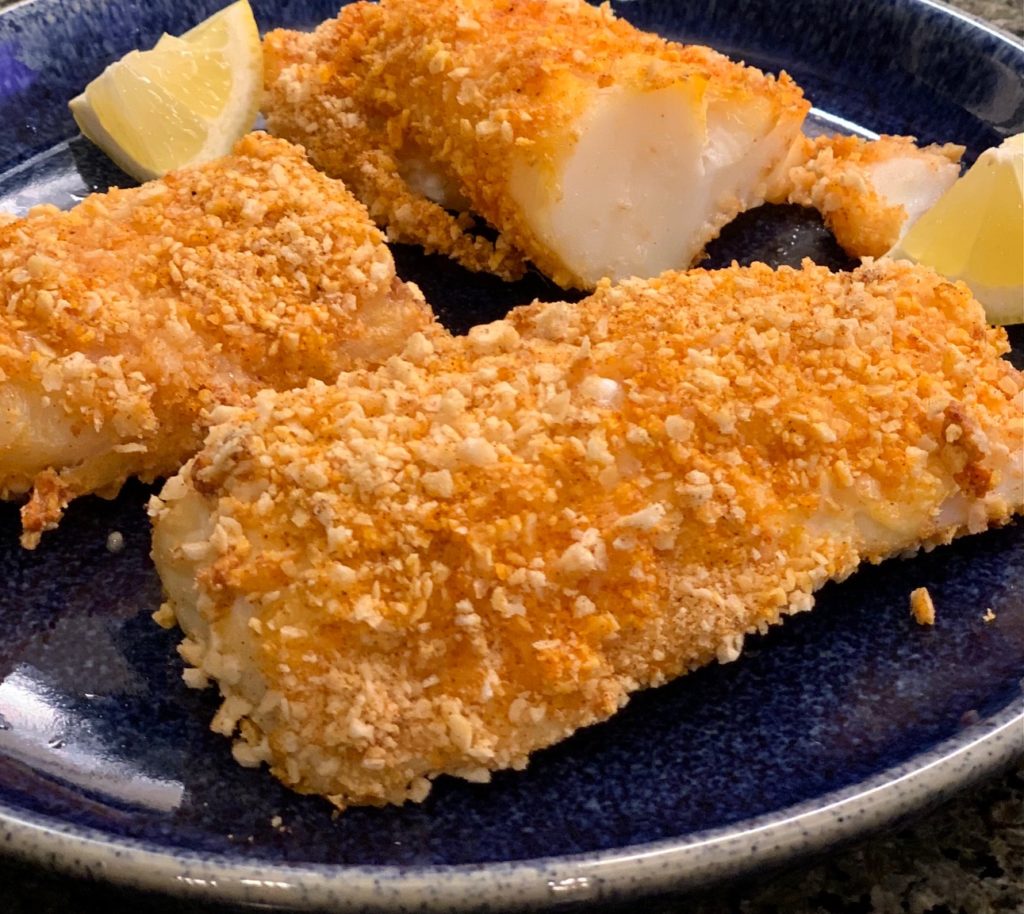 What to cook when you don't feel like cooking. It happens to us all. Maybe it's the mess that holds you back. Or the time that you don't have. Sometimes there is nothing that sounds good, but you still need to eat. It could go on for a night or two, or in my case, the whole week.
On Monday, I made toasted open-faced sandwiches, a specialty of my mom's. Whole grain bread topped with a slice of American cheese, a few slivers of onion, some crispy bacon and a slice of tomato that was beginning to lose its curb appeal. (Trying to figure out what to do with the tomato was what started all this.) Warmed in the toaster until the tomato softens and the cheese gets melty, they take mere minutes to make and they are very soothing to eat. My mom made these often, frequently omitting one or two of the toppings relative to what she had on hand. When all else fails, this is a very dependable meal.
Tuesday, it was sliced pork loin from the freezer. Stashed away with some of the fruit compote I made last month, all I had to do was re-heat and eat. Reminder to ABF (Always Be Freezing). Whatever it is you are making, put some aside in the freezer. It doesn't have to be a whole casserole. Just a portion or two that you can pull out on a night like this.
Wednesday, a jar of Trader Joe's Curry Simmer Sauce saved the day. I added some chicken and left it to simmer while I reheated rice and an especially good bag of frozen vegetables I had been saving for a night such as this. Heat and Eat.
Thursday, it was fish night. When our kids were in school, we'd have fish sticks on Thursday, a consistent, dependable routine. I did not have any fish sticks, but I did have fish and making Air Fryer Fish is almost just as easy. I made the rice cracker breading and let the air fryer do the rest. When the timer went off, we had moist, juicy fish enrobed in golden, crispy crumbs.  And it was delicious. 
Less expensive and much lighter than the battered and deep-fried restaurant variety, the air fryer method is not as messy, plus it's quick and easy. Make the homemade tartar sauce while the fish cooks and stand by for piping hot, crispy, fresh fish. This recipe works with any kind of fish fillets, but it's especially good with cod or halibut. Use fish that is fresh or thoroughly thawed, and for best results, use fillets that are fairly thick. I used reduced fat mayonnaise made with olive oil in this recipe, but any kind of mayonnaise would work here. You can use panko to give this a nice textured breading, but I like using ground rice crackers. They give whatever you are cooking a dependable crunchiness and they save you from having to buy breadcrumbs or keep them on hand. They are an easy gluten-free substitute, and in all honesty, because of their nice, crunchy texture, everyone always prefers them to the breadcrumbs.
Don't crowd your fish in the air fryer basket. Leave enough room for the air to circulate on all sides so that it cooks evenly and crisps. Do a quick check at 12 minutes to see if your fish is done. You may need to adjust the cooking time depending on your air fryer and the type and thickness of the fish you are using. 
Flavorful, tangy and much better than anything you can buy at the store, Homemade Tartar Sauce is the perfect accompaniment to your fish. You can use a mini processor to finely mince the ingredients quickly, or just use your knife and spend a few minutes chopping. If you're in a hurry, you can make the tartar sauce while the fish is cooking, but if you can, make it at least 30 minutes ahead and let it chill in the refrigerator so the flavors can meld. For best results, use full-fat, real mayonnaise, not salad dressing.  Don't fret if you are missing some of the ingredients below. I recommend adding about half of the lemon juice and just a little salt to start. Besides the tangy, delicious flavor, the biggest selling point for making your own tartar sauce is that you can add more or less of any ingredient, so the finished sauce is just to your liking. You can use any leftover sauce in place of mayonnaise for tuna fish sandwiches, or use it as a topping for burgers or other kinds of fish. Leftover sauce should be covered and refrigerated, and will keep for up to one week.
Air Fryer Fish
4

 

6-ounce fish fillets (cod or halibut)
1 cup crushed gluten-free rice crackers (about 22 crackers)
1/2 teaspoon paprika
1/4 teaspoon garlic powder
1/4 teaspoon onion powder
1/4 cup mayonnaise

 
Pat fish fillets dry with paper towels. In a shallow dish, combine crushed rice crackers, paprika, garlic powder and onion powder; stir together. Using a small spatula, spread mayonnaise lightly on both sides of fish, covering end to end. Coat each side of fish fillets in cracker crumbs, then transfer to air fryer basket. Cook in air fryer at 400º for 12-15 minutes, or until fish reaches an internal temperature of 145º F with an instant read thermometer. Serve with tartar sauce and lemon wedges. 
Homemade Tartar Sauce
  recipe adapted from foodiecrush.com
1 cup mayonnaise
2 Tablespoons dill pickle, minced

 

2 Tablespoons white onion, minced, or 1/2 teaspoon onion powder
2 Tablespoons dill pickle juice
1/2 lemon, juiced
1 Tablespoon flat leaf parsley, minced, or 1 teaspoon dried parsley

 

1 Tablespoon capers, drained and minced

 

sea salt

 
Combine all ingredients in a small bowl and mix well. Taste and adjust to your liking. Cover and refrigerate for 30 minutes or more before serving.