List of Class of 2023 college commitments from local high school seniors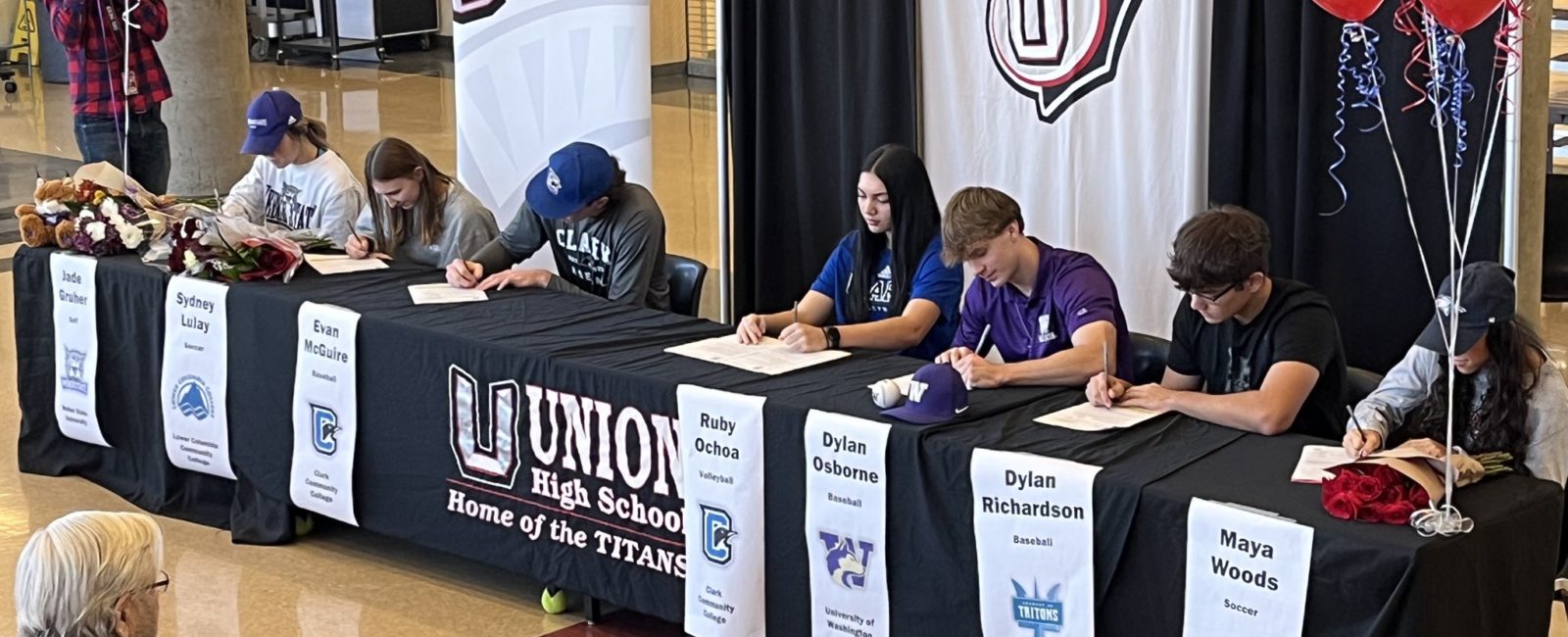 Wednesday marked the first day that high school seniors can sign national letters of intent with the colleges of their choices in every sport except football.
The Columbian reached out to local athletic directors for local signees. Here is the list of the 2022-23 college commitments, from the ADs who responded to our request. We will continue to add to this list as we hear from more schools.
Battle Ground
Maddie Kohout, soccer, Lower Columbia College
Rylee Rehbein, softball, Montana
Stacy Sutton, cross country, Clark College
Kevin Ferguson, baseball, Hawaii
Hudson's Bay
Mollie Miller, cross country, Clark College
Union
Dylan Osborn, baseball, Washington
Dylan Richardson, baseball, Edmonds College
Evan McGuire, baseball, Clark College
Jade Gruher, golf, Weber State
Maya Woods, soccer, Metropolitan State (Colo.)
Sydney Lulay, soccer, Lower Columbia College
Ruby Ochoa, volleyball, Clark College
Ridgefield
Natalie Andrew, volleyball, U.S. Naval Academy
Makayla Ferguson, softball, College of Idaho
Cameron Jones, soccer, Virginia Military Institute
Claire Jones, soccer, Oregon State
Dillon Kirksey, baseball, Centralia College
Paige Stepaniuk, volleyball, Portland State
Maizy Whitlow, softball, Minot State (ND)
Prairie
Brady Trombello, baseball, Texas Tech
Joely Renk, soccer, Lower Columbia
Camas
Zach Blair, baseball, Oregon State
Woodland
Haylee Kelley, cross country, Clark College
Dane Huddleston, golf, Utah Valley