Top six spots remain unchanged in Week 9 area football power rankings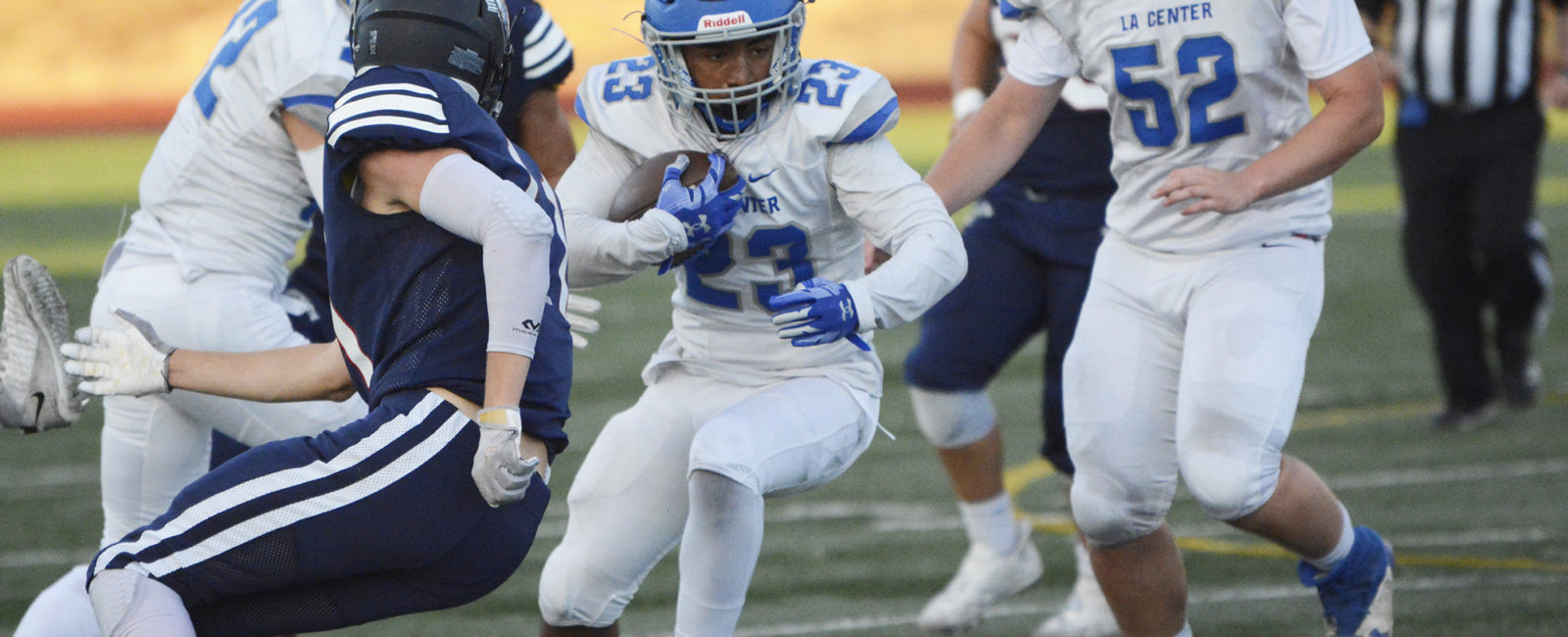 League titles and playoff berths are at stake in Week 9 with Castle Rock-La Center, Kelso-Evergreen and Skyview-Union.
The results of those games could also shake up our power ranking for next week. But this week's ranking only saw a minor reshuffling of the bottom four spots.
10. Ridgefield (4-4, 2A)
The Spudders got back to .500 last week. They clinched a playoff berth. But their postseason path appears to go through Tumwater or WF West (Last week No. 9)
9. Evergreen (6-2, 3A)
After starting 5-0, Evergreen has gone 1-2 the last three weeks. But all that could get wiped away with a win over Kelso (Last week No. 7)
8. Prairie (5-3, 3A)
Prairie took care of its part to keep postseason hopes alive last week. Now the Falcons are looking for a little help from Kelso this week. (Last week No. 10)
7. Castle Rock (7-1, 1A)
The Rockets appear to be gaining steam heading into a Trico League showdown against La Center on Friday (Last week No. 8)
6. Mark Morris (7-1, 3A)
The Monarchs weathered another storm last week against Woodland. They should get a breather against winless R.A. Long this week. (Last week No. 6)
5. Kelso (5-2, 3A)
The Hilanders did not play last week because of a lockdown at the school. It makes Kelso well-rested heading as it goes after the outright 3A Greater St. Helens League title vs. Evergreen (Last week No. 5)
4. Skyview (6-2, 4A)
The Storm are playing for their postseason lives this week against Union. But Skyview can also bolster its case for a high seeding heading into the postseason (Last week No. 4)
3. Washougal (7-1, 2A)
The elements caused the Panthers to play it conservatively last week. It also allowed them an opportunity to improve upon areas it will need to get better at as they head to the playoffs (Last week No. 3)
2. Camas (5-3, 4A)
A dominating win over Union last week made for a good case for moving the Papermakers to the top spot. But we'll hold them at No. 2 for now (Last week No. 2)
1. La Center (7-1, 1A)
The Wildcats will have two weeks of rest heading into their Trico League showdown after a power outage led to a forfeit win over Columbia-White Salmon (Last week No. 1)