La Center stays at No. 1, Woodland debuts at No. 10 in Week 7 Columbian area prep football power rankings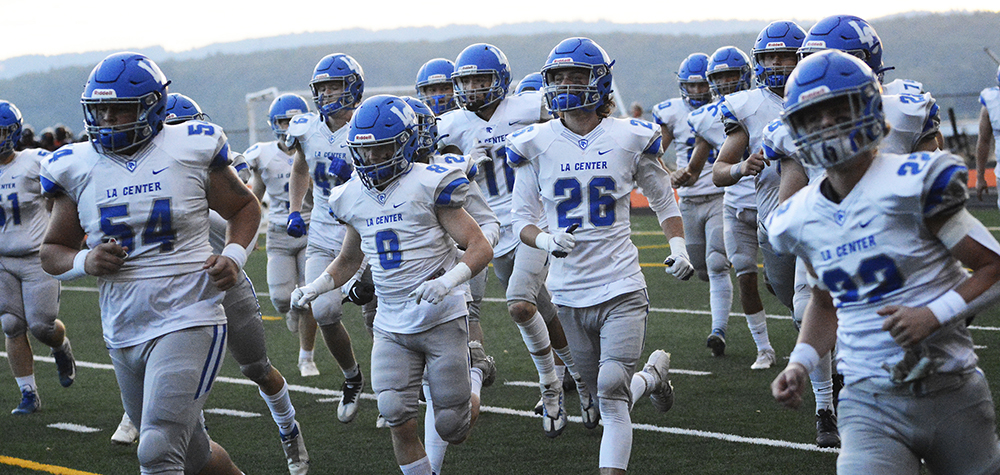 We introduce one new team to our power rankings and reintroduce another.
This week's schedule pits two pair of ranked teams battling each other (Kelso-Mountain View; Camas-Skyview), and those results should provide a bit more clarity heading into the final two weeks of the regular season.
10. Woodland (4-2, 2A)
The Beavers have won three straight and put themselves right in the mix of the 2A Greater St. Helens League playoff hunt. In fact, if things break Woodland's way, the Beavers could clinch a playoff spot this week. (Last week unranked)
9. Castle Rock (5-1, 1A)
A lopsided loss to Montesano dropped the Rockets from our top-10 a couple of weeks ago. But Monte has been handing out of lot of lopsided losses. The Rockets' solid win over Seton Catholic put them back on track for another Week 9 showdown with La Center (Last week unranked)
8. Mountain View (3-3, 3A)
The Thunder got back into the win column and right back into the playoff race last week. They face another big test against Kelso this week. (Last week No. 8)
7. Evergreen (5-1, 3A)
The Plainsmen found out that Camas is still really good. But the loss to the Papermakers does nothing to Evergreen's postseason hopes, which will hinge on games in Weeks 8 and 9. (Last week No. 4)
6. Mark Morris (5-1, 2A)
The Monarchs showed they can play defense in a win over Ridgefield last week. Now they hope to keep things going against Hockinson before facing Woodland next week, potentially for the No. 2 seed to the district playoffs. (Last Week No. 7)
5. Kelso (4-2, 3A)
The Hilanders' defense and run game remain solid. They'll need both performing at a high level this week against Mountain View (Last week No. 6)
4. Washougal (5-1, 2A)
The first-place Panthers move up another spot in our rankings. With Skyview and Camas facing off this week, Washougal could climb higher with a win over R.A. Long (Last week No. 5)
3. Skyview (5-1, 4A)
After two easy wins, the Storm should be well rested for their 4A Greater St. Helens League showdown with Camas. (Last week No. 3)
2. Camas (3-3, 4A)
After opening 0-3 against three top-5 teams, Camas has outscored opponents 143-43 in the last three weeks. Skyview should provide the Papermakers with a bigger challenge this week. (Last week No. 2)
1. La Center (5-1, 1A)
La Center was in danger of losing its top spot in our rankings when it was down 25-0 to Mount Baker. But the Wildcats fought back for a 26-25 they hope will springboard through the rest of their Trico League schedule. (Last week No. 1)