Mountain View reclaims top spot in area prep football power rankings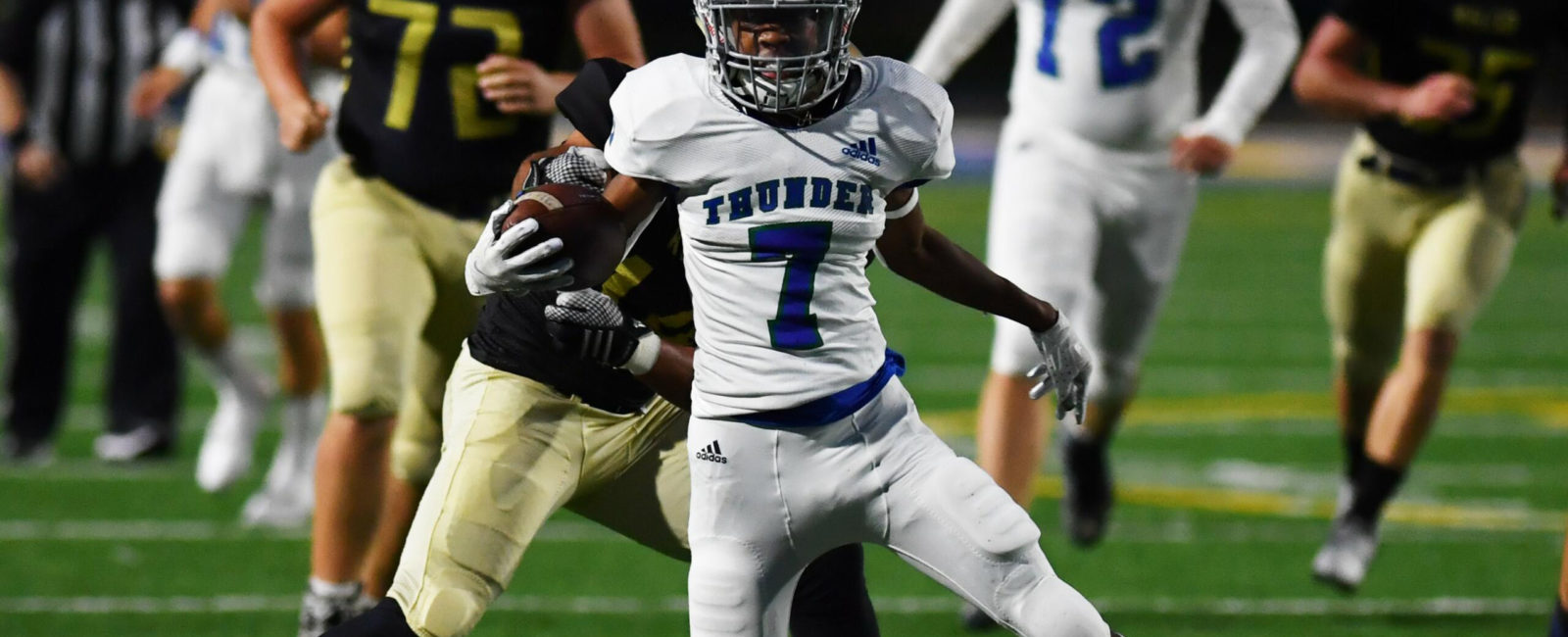 We had some significant changes at the top of this week's power rankings, while the lower half didn't really change much.
It still may seem odd to have teams that are 3-0 on the bottom half of these rankings, with teams with losing records ranked higher.
But in these early weeks of the season, strength of schedule plays a big role in that. If you are 3-0, the question becomes "OK, but who have you played?" If bigger tests lie ahead on the schedule, then that question will be answered later.
We like to reward teams that stack their non-league schedule with tough tests, even if they don't win those tests. Playing tough non-league foes is what playoff contenders do.
10. Prairie (3-0, 3A)
The Falcons break into our power ranking. Their Week 1 win over Auburn is looking better and better. A big performance this week against Union should shoot the Falcons higher (Last week unranked)
9. Castle Rock (3-0, 1A)
It's a little weird to win and fall in the rankings. That's more about other teams around the Rockets than the Rockets themselves. Castle Rock will get a big test this week against Montesano. (Last week No. 8)
8. Mark Morris (3-0, 2A)
The Monarchs got a big win against Columbia and another win against Washougal this week will thrust them into position to challenge for the 2A Greater St. Helens League title. (Last week No. 9)
7. Ridgefield (1-2, 2A)
The Spudders got that first win, but had to work for it. Bigger tests lie ahead for Ridgefield with Washougal in Week 5 and Mark Morris in Week 6. (Last week No. 7)
6. Evergreen (3-0, 3A)
The one thing working against moving the Plainsmen higher is their strength of schedule so far. Evergreen opponents are a combined 2-7, and that won't improve much with Foss this week. (Last week No. 6)
5. Camas (0-3, 4A)
We're still convinced that Camas is one of the area's better teams. And that's why we keep them in the top 5 despite a 0-3 mark. The Papermakers' three opponents to date are all top-15 teams in the state regardless of classification. We expect Camas to rise in rankings soon. (Last week No. 3)
4. Skyview (2-1, 4A)
We have to reward the Storm for their nice road win at Bothell last week. Skyview not only has more wins than any other 4A Greater St. Helens League team, the Storm have more wins than all other 4A GSHL teams combined. (Last week No. 5)
3. Kelso (2-1, 3A)
Top dogs the last two weeks take a tumble after a loss to a tough Tumwater team. It doesn't get any easier this week at Camas. (Last week No. 1)
2. La Center (2-1, 1A)
Wildcats hold steady with another win over a neighboring school. Bigger test comes this week against a winless and dangerous Connell team. (Last week No. 2)
1. Mountain View (2-1, 3A)
The Mountain View team we expected earlier this season finally showed up with an impressive win over Union. Thunder take to the road to face Hanford on Friday. (Last week No. 4)