Kelso takes over top spot in The Columbian Week 2 prep football power rankings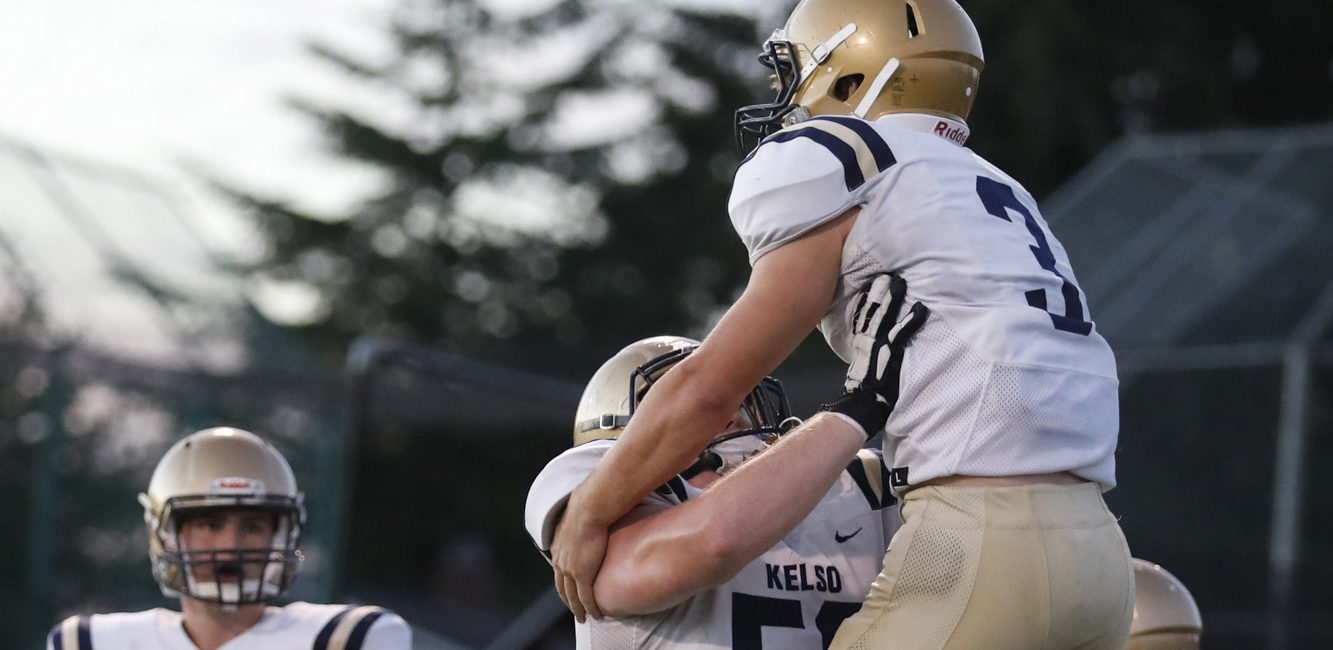 Six of the top seven teams in The Columbian's preseason power rankings lost in Week 1, and seven of the top-10 teams lost.
So that caused a shake up in our Week 2 power rankings.
Remember, this is a ranking relative to each team's classification. So we are not saying a 1A team ranked ahead of a 4A team is necessarily better than the 4A team. We're saying the 1A team is a better 1A team than the 4A team is a 4A team.
Here are the rankings:
No. 10 Castle Rock (1-0, 1A)
A solid defensive effort from the Rockets allowed them to slip past R.A. Long 12-6. Quarterback Stephen Ibsen shined with 152 yards rushing and two TDs. (Last week unranked)
No.9 Skyview (0-1, 4A)
The young Storm accounted for themselves well in Week 1, rallying late in a 24-21 loss to Jesuit of Beaverton, Ore. (Last week No. 9)
No. 8 Hockinson (1-0, 2A)
Coach Clint LeCount called it an ugly win, but it was a win as the Hawks rallied from 14-0 down at halftime to win at La Center. (Last week No. 10)
No. 7 Washougal (1-0, 2A)
The Panthers battled in a back-and-forth affair at River Ridge before winning in overtime 33-32. They will look to improve on their running game to keep pressure off QB Holden Bea. (Last week No. 8)
No. 6 La Center (0-1, 1A)
For a half, the Wildcats looked very, very good, jumping out to a 14-0 lead on Hockinson. But the Wildcats could not sustain it. Still, it was a solid opening effort vs. a 2A state qualifier from last year. (Last week No. 6)
No. 5 Ridgefield (0-1, 2A)
The Spudders' set up their non-league schedule to get tested early. The defense will need to perform better after giving up a pair of 100-yard rushers last week against W.F. West. (Last week No. 3)
No. 4 Mountain View (0-1, 1A)
The Thunder's 15-14 loss to 1A Nooksack Valley was one of the more surprising results of Week 1. Mountain View will look for more consistency on offense in Week 2. (Last week No. 1)
No. 3 Union (0-1, 4A)
The Titans came up one yard short from a solid Week 1 against Eastlake, instead fell to the Wolves 35-32. Facing Yelm will provide a big measuring stick for the Titans in Week 2. (Last week No. 5)
No. 2 Camas (0-1, 4A)
If Camas showed us anything from last year, it's that the Papermakers are resilient. The Camas defense kept the team in the game last week in Yelm, which was tied 14-14 in the third quarter before the Tornados ran away 44-14. (Last week No. 2)
No. 1 Kelso (1-0, 3A)
The Hilanders won last week, relying on its defense to post a 23-7 win over Timberline. And that was enough to move the Hilanders to the stop spot. Kelso's defense scored two touchdowns and a safety. Connor Noah ground out 144 yards rushing, but the Hilanders only passed for 3 net yards. (Last week No. 4)