Columbia River's Sam Boyle named small-school state baseball player of the year by coaches association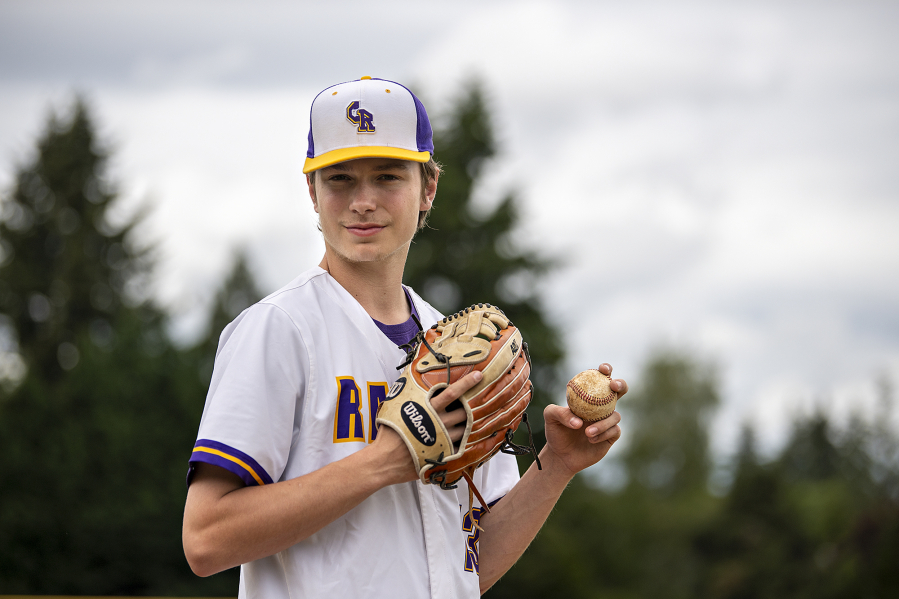 Columbia River's Sam Boyle has been selected as the small-school (2A-1A-2B/1B) state player of the year by the Washington State Baseball Coaches Association.
Boyle was one of four River players to earn a spot on the WSBCA 2A all-state team, and coach Stephen Donohue was selected as the small-school co-coach of the year with Brewster's Todd Phillips.
As a pitcher, the left-handed Boyle went 10-0 with an 0.56 earned run average and 119 strikeouts in 62 innings pitched last season, leading the Rapids to 2A state championship game. He is attending the University of Washington this fall.
Joining Boyle on the 2A all-state team were River teammates catcher Adam Deeney, infielder Chris Parkin and pitcher/infielder Casey Struckmeier. Also earning all-state honors were Mark Morris' infielder Dossen Morrow and pitcher/outfielder Stephen Hammergren.
Earning spots on the 4A all-state team from Camas were outfielder Zach Blair, outfielder/pitcher Max Fraser, infielder/pitcher Drew Hancock, pitcher Ethan Hubbell and catcher Holt Williams. Also selected were pitcher Brendan Bowyer, catcher Tyler Howard and infielder Kyle Memarian from Skyview, and pitchers Braeden Getch and Zach Hauser from Battle Ground.
Selected to the 3A all-state team was Mountain View pitcher Jayden Rippelmeyer, Prairie outfielder Reece Walling and Kelso pitcher/infielder Jackson Toms.
Four players from La Center were selected to the 1A all-state team: outfielder Justin Fuller, pitcher/outfielder Tyler Normine, infielder/pitcher Smith Stimmel and infielder Caden Taylor. Three King's Way Christian pitchers were also picked: pitcher/infielder Makani Geisen, catcher Andrew Peru and infielder/outfielder Isaac Pisarczyk.
Two Kalama players earned 2B/1B all-state honors: infielder/pitcher Keaton Fisher and pitcher/outfielder Noah Imboden.
Links to complete all-state teams
WSBCA 1B 2B All State 2022 Final