2A state quarterfinal football preview: Ridgefield vs. Squalicum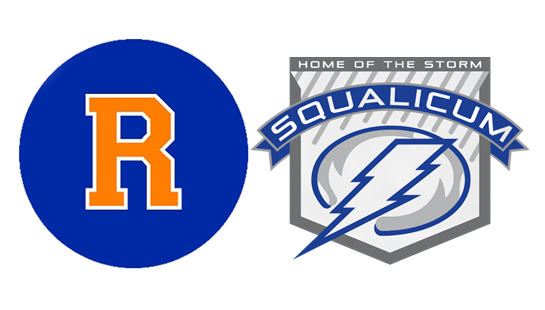 Ridgefield (11-0) vs. Squalicum (7-2)
When: 3:30 p.m. Saturday
Where: Civic Stadium, 1445 Puget St., Bellingham
What: 2A state quarterfinal game
Seeds: Ridgefield No. 5, Squalicum No. 4
Broadcast info: Online stream on N2 Media Facebook page or Squalicum videos.
Last week: Ridgefield beat Orting 27-14; Squalicum beat Highline 49-14.
Last meeting: First meeting
Game notes: After averaging 41 points a game in the regular season, the Spudders have had to lean a little bit more on its defense. The Spudders scored 28 and 27 in two playoff wins, pulling away in the second half. Last week against Orting, the Spudders were down 14-13 at halftime. But Ridgefield's defense has not allowed a team to score more than 14 points in any game in two years, a stretch of 16 games that includes seven shutouts. On offense, sophomore QB Logan DeBeaumont, who took over the starting job in Week 6, has passed for 1,377 yards and 16 TDs. Ty Snider is one of his favorite targets. Snider has 50 receptions for 923 yards and 15 touchdowns. Snider had seven catches for 135 yards and a touchdown last week. He also returned a kickoff for a score. Isaiah Cowley is the second leading receiver with 40 catches for 654 yards and five TDs. But the last two weeks, Cowley has taken more of the rushing load,   rushing 24 times for 141 yards and one TD. Squalicum has averaged 34 points during a five-game winning streak. The Storm's two losses were defensive battles — 15-12 to Lynden and 14-13 to Lakewood. But Squalicum played without RB Djouvensky "Ben" Schlenbaker, a Washington State commit, against Lynden because of an ankle injury, and the 6-1, 220-pound running back was not at 100 percent against Lakewood. Last week against Highline, Schlenbaker rushed for 231 yards on 14 carries and six touchdowns. The senior had 65 yards on 17 carries in a playoff-clinching win over Burlington-Edison on Oct. 28, making him the Squalicum career rushing leader. QB Leyton Smithson also missed the Lynden game. But now the Storm are healthy. Linebacker Bryson Lamb leads a tough Storm defense.
Prediction: Ridgefield 27, Squalicum 21