State first-round football playoff preview: Puyallup vs. Camas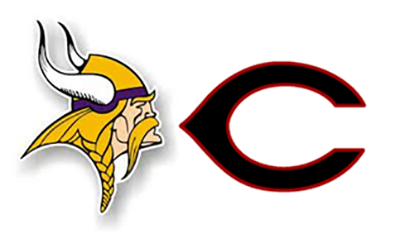 Puyallup (8-2) vs. Camas (6-4)
When: 5:30 p.m. Saturday
Where: Doc Harris Stadium, 841 NE 22nd Ave., Camas
What: 4A state first round game
Seeds: Puyallup No. 12; Camas No. 5
Broadcast info: Online stream at NFHS Network  (subscription required). Also available on Camas High School YouTube channel.
Last week: Puyallup beat Mount Si 35-14; Camas beat Mount Rainier 59-20.
Last meeting: Camas 56, Puyallup 27, Nov. 23, 2019 (state quarterfinal)
Game notes: This is the second consecutive week Puyallup will travel to play a four-loss team in the playoffs. The defense shined in Puyallup's win at Mount Si last week. Donte Grant intercepted two passes and returned both 68 yards for touchdowns, extending a 14-7 lead to 28-7. The Vikings forced four turnovers in all. Mount Si gained more than 300 yards of offense, but the turnovers proved costly. On offense, Ryan Cramer rushed 20 times for 73 yards and two touchdowns. Puyallup's two losses came to South Puget Sound League rivals No. 1 Graham-Kapowsin (34-3) and No. 7 Sumner (26-21). The Vikings have won their last six. Camas has also won six in a row after losing its first four against top-ranked Oregon 6A teams. The rushing totals keep getting better for Camas RB Jon Schultz gained 223 yards on 19 carries last week. He has 552 yards over the past three weeks, all against teams with winning records.  The Papermaker defense held Mount Rainier to 161 yards of total offense last week. And 71 of those yards came on a first-quarter touchdown run. The game was played on a running clock after Camas took a 50-6 lead in the third quarter. QB Taylor Ioane completed 17 passes to eight different receivers last week. Camas has won nine consecutive playoff games at home dating back to 2014.
Prediction: Camas 24, Puyallup 14