State first-round football playoff preview: Orting vs. Ridgefield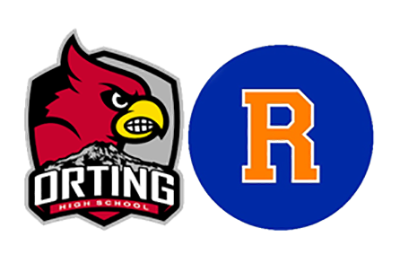 Orting (5-3) vs. Ridgefield (10-0)
When: 5 p.m. Saturday
Where: Ridgefield HS, 2630 Hillhurst Rd., Ridgefield
What: 2A state first round game
Seeds: Orting No. 12, Ridgefield No. 5.
Broadcast info: Online stream on N2 Media Facebook page.
Last week: Orting beat Bremerton 35-13; Ridgefield beat Aberdeen 28-0.
Last meeting: Ridgefield 8, Orting 8, Sept. 8, 1978
Game notes: Aberdeen was a good Week 10 opponent for Ridgefield. Orting runs a very similar run-first offense to what the Bobcats ran last week. Ridgefield handled Aberdeen's run game very well, but Orting runs it better. Last week against Bremerton, Orting grounded out 314 rushing yards, led by Elijah Burbridge (134 yards, 4 TDs) and Aidan Hurd (116, 1 TD). But the Cardinals can also throw the ball when needed. QB Mason McCall completed 11 of 19 passes for 110 yards last week. Orting's three losses are to state playoff teams — 1A No. 2 seed Eatonville 44-7; 2A No. 6 Steilacoom 21-20 and 2A No. 9 Enumclaw 21-14. Ridgefield's only game against a state-playoff team was a 35-0 win over No. 8 Hockinson. Ridgefield defensive tackle Matt Kinswa and linebacker Wyatt Bartroff will lead the Spudder defense. The Spudders offense was held to a season-low 28 points as several dropped passes kept Ridgefield from blowing the game open earlier. Still, sophomore quarterback Logan DeBeaumont threw for 143 yards and three TD passes. Isaiah Cowley had seven catches for 71 yards. Cowley also handled some work running the ball when Davis Pankow left briefly with an ankle injury.
Prediction: Ridgefield 28, Orting 14