Week 10 football playoff preview: Castle Rock vs. Tenino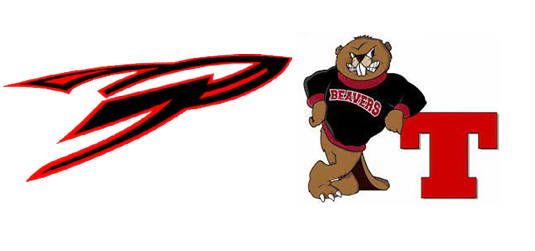 Castle Rock (4-4) vs. Tenino (7-1)
When: 7 p.m. Friday
Where: Tenino HS, 500 W 2nd Ave., Tenino
Broadcast info: Online stream at NFHS Network (subscription required)
Last week: Castle Rock lost to La Center 31-14; Tenino beat Columbia-White Salmon 46-8.
Last meeting: Castle Rock 56, Tenino 29, Sept. 20, 2019.
Game notes: Quarterback Chance Naugle, the Trico League co-offensive player of the year, is the gas that fuels the Rockets. The senior has thrown for 1,084 yards and 15 touchdowns on the season, but had just 88 yards and no touchdowns in Castle Rock's last two games against Eatonville and La Center. He has also rushed for 510 yards and 11 touchdowns. Castle Rock and Tenino have four common opponents. Both beat Seton Catholic (Tenino 76-28, Castle Rock 42-40) and Columbia-White Salmon (Tenino 46-8, Castle Rock 42-6). Both lost to Eatonville (Tenino 24-22, Castle Rock 42-0). And Tenino beat Montesano 32-26, while Castle Rock lost to Monte 38-22. Oregon State-bound Takari Hickle was the 1A Evergreen Conference MVP. Other key players include RB/LB Dylan Spicer, TE Max Craig, DE Andreas Zumudio, LB Randall Marti and DBs Keegan O'Connor and Lucas Waterson.
Prediction: Tenino 46, Castle Rock 27