Week 10 football playoff preview: Mark Morris vs. W.F. West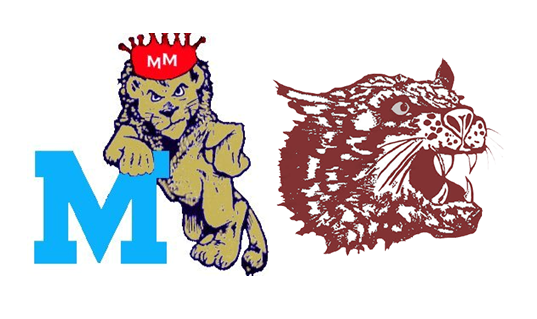 Mark Morris (5-4) vs. W.F. West (7-2)
When: 7 p.m. Friday
Where: Bearcat Stadium, W.F. West HS, 342 SW 16th St., Chehalis.
What: 2A District 4 playoff
Broadcast info: Online stream at NFHS Network (subscription required)
Last week: Mark Morris beat R.A. Long 48-7; W.F. West beat Black Hills 35-0.
Last meeting: Mark Morris 35, W.F. West 14, Nov. 2, 2012
Game notes: The Monarchs clinched their first playoff berth since 2013 with a 34-15 win over Woodland two weeks ago. In last week's win over R.A. Long, George Mosier rushed for 125 of the Monarchs' 301 rushing yards. Mosier also scored three first-half touchdowns. It meant that quarterback Kellen Desbiens could take it easy, passing for just 91 yards. The Monarchs likely will need both phases of their game working this week. Mark Morris and W.F. West have one common opponent — Aberdeen. Mark Morris lost to Aberdeen 50-16 on Sept. 10, while W.F. West beat Aberdeen 45-14 on Oct. 15. Behind quarterback Gavin Fugate and running back Brock Guyette, the Bearcats rolled through the rest of their 2A Evergreen Conference schedule (besides top-ranked Tumwater). W.F. West also lost to 3A Kelso 7-0 in Week 1.
Prediction: W.F. West 42, Mark Morris 12