Remember the Titans! Union left off WIAA's first listing of state football RPI rankings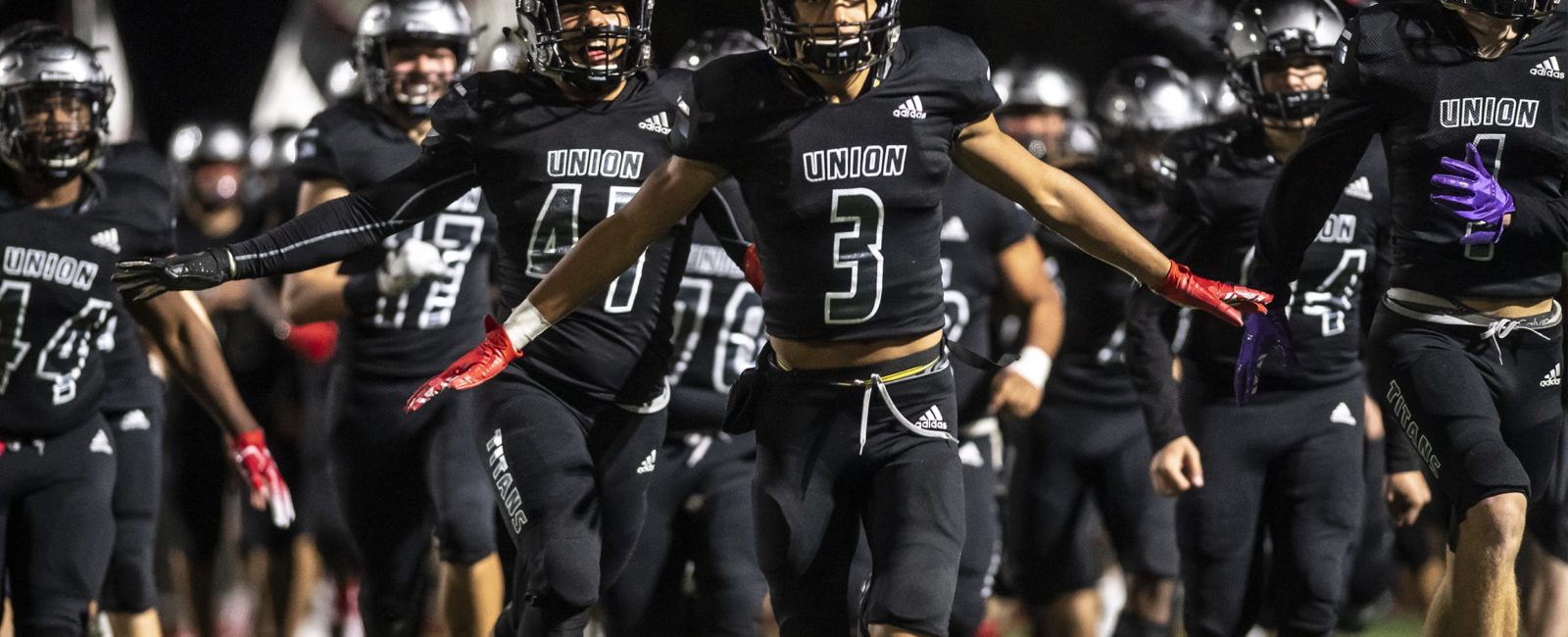 The Washington Interscholastic Activities Association released the first 2021 Football RPI Rankings on Thursday, and there are two key things fans need to remember.
First, the RPI rankings don't mean anything. The WIAA went to seeding committees to set the state playoff brackets for football a couple of years ago, and the RPI rankings are just one tool those committees can use to set the brackets. But by themselves, the RPI rankings hold no meaning.
As with any date-driven ranking system, early season rankings can be a little funky. And these rankings are certainly that.
For those who don't know, the formula the WIAA uses for its RPI rankings combines a team's win-loss percentage plus the win-loss percentages of its opponents plus the win-loss percentages of its opponents' opponents.
And three weeks into the season, along with some teams only playing one or two games in the first three weeks, these numbers can swing dramatically. Things should settle a bit as the season progresses.
So, in Class 4A, Skyview (3-0) is the highest ranked team from Southwest Washington at No. 10. Battle Ground (0-2) was No. 37, and Camas (0-3) was No. 41 out of 42 teams.
Camas' low ranking was because the Papermakers have played three out-of-state teams. Out-of-state teams are given a default winning percentage of .500, even though the three teams Camas lost to are 3-0, 3-0 and 2-1, or a combined winning percentage of .889.
It's one of the charms of the WIAA's RPI system.
Had if Camas' opponents had been counted like in-state opponents, the Papermakers would have been ranked at No. 31.
But at least the Papermakers are on the rankings. Union (2-1) is not listed in the rankings at all. An obvious glitch in the system
In Class 3A, Kelso (3-0) was tied at No. 4. Another charm of the RPI system is it makes no distinction between classifications. Kelso's three games this season have come against a pair of 2A schools and a 1A school. That is different than say, Bellevue, which is tied with Kelso at No. 4. Bellevue has wins over three 3A schools.
Mountain View (2-1) is ranked No. 28. The Thunder's ranking is likely being held down by the fact that their lone loss came to Union, which apparently does not exist.
Evergreen (2-1) came in at No. 40, Prairie (2-1) at No. 42 and Heritage (0-3) at No. 57, out of 75 teams ranked.
Ridgefield (3-0) is No. 6 at Class 2A, followed by R.A. Long (2-1) at No. 22, Mark Morris (1-2) at No. 36, Hockinson (0-2) at No. 41, Washougal (1-2) at No. 42, Hudson's Bay (0-2) at No. 46, Columbia River (0-3) at No. 50 and Woodland (0-3) at No. 53, out of 58 teams ranked.
Castle Rock (1-1) is ranked at No. 20 in Class 1A, followed by La Center (2-1) at No. 22, Seton Catholic (1-2) at No. 31, Columbia-White Salmon (0-3) at No. 43 and Fort Vancouver (0-2) at No. 44, out of 45 teams ranks.
And the 2B rankings have Kalama (2-0) at No. 8, and Stevenson (1-2) at No. 29.