Heritage's Katie Peneueta announces her commitment to Air Force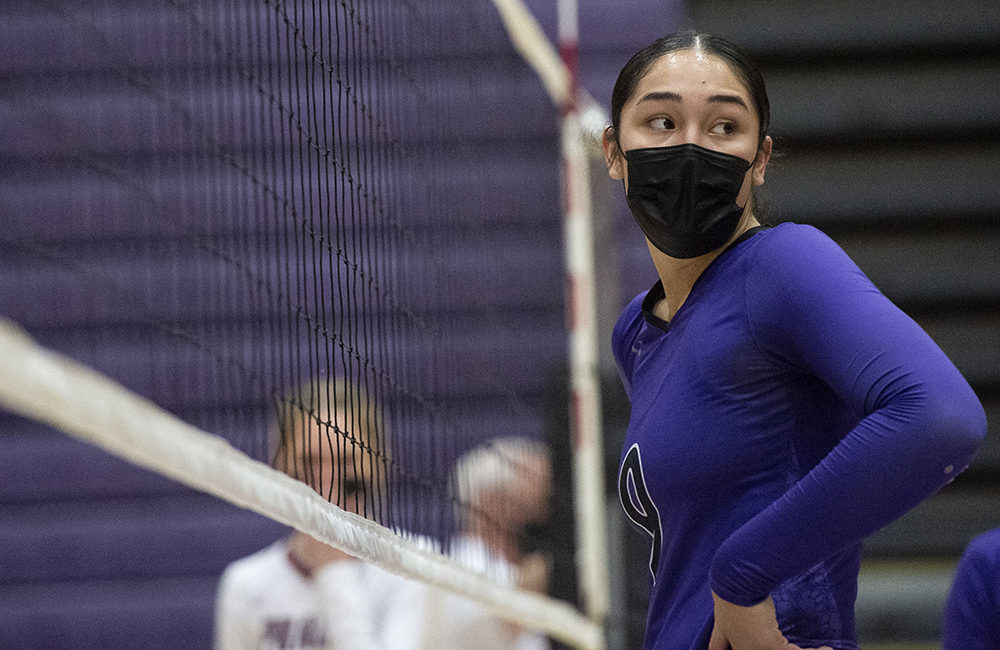 Heritage senior Katie Peneueta told the basketball coaches Air Force she was ready to commit last August.
But because of the very involved application process, the Heritage senior didn't want to publicly announce her commitment to the Falcons, although it was a well known secret at Heritage.
On Wednesday night, during senior night for the Heritage volleyball team, Peneueta was ready to make it official.
"We finally felt comfortable enough and we have so much invested into the application and such a good relationship with the coaches that I'm ready to announce," she said. "It's still not completely finalized, but I wanted everyone who has been here to support me and been with me, always talk to me about this type of thing, to know that I have made a decision."
The volleyball season wraps up this week, and Peneueta is excited the state gave the green light last week for basketball to played this school year.
The 4A/3A Greater St. Helens League plans to start its Season 2 after spring break. Season 2 will consist of traditional winter and spring sports. In past seasons, Peneueta has competed in basketball and track and field at Heritage.
"I actually got a text a couple of days ago saying that we're allowed to play a spring sport and a winter sport at the same time," she said. "So I'll actually get to throw javelin (and play basketball). So my goal for track this year is our school record (for the javelin) is 137 (feet). That's the goal is will be chasing for track this year.
"And my goal for basketball, we have a lot of young girls again. So I just want to leave my legacy of positivity and leadership and changing the culture. I know a lot of people have a negative mindset about Heritage, but I feel like it's my place to try to bring us up and bring back the positive mindset, and hopefully get us some wins this season."