COVID-19 metrics comparisons this week to last week for each of the state's eight regions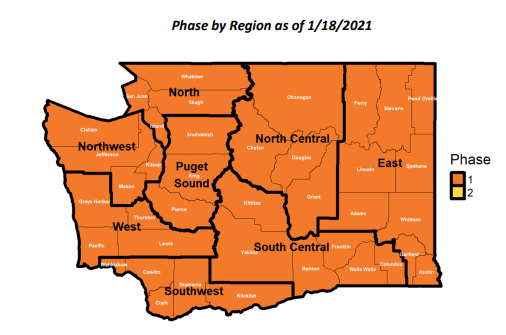 Another Friday came and new numbers regarding metrics to push regions into Phase 2 came out.
At it pertains to high school sports, regions need to be in Phase 2 before full practices and competitions can begin in sports like football, girls soccer, volleyball and slowpitch softball.
Currently in the Southwest Region, those sports are slated to start practicing on Feb. 1, if the region is in Phase 2 by Jan. 25. So next Friday's date release will be pivotal.
To reach Phase 2, a region must reach benchmarks in four different metrics.
In the first set of numbers released last week, the Southwest Region, which includes Clark, Cowlitz, Skamania, Klickitat and Wahkiakum counties, hit on two of the four metrics.
On Friday, the region slipped back, hitting on only one metric. It was the only of the state's eight regions not to hit on at least two metrics this week.
Here is how the Southwest Region looked this week, compared to last week.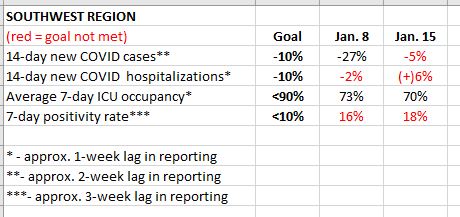 Now, none of the eight regions hit on all four metrics to move to Phase 2 this week. But a couple came close, hitting on three of four.
The closest was the West Region (Lewis, Thurston, Grays Harbor, Pacific counties), hitting on three and just miss the fourth by 3 percentage points. But the region also showed how some of these numbers can move from week to week.
The Puget Sound Region (Pierce, King, Snohomish) hit on 3 of 4 metrics for a second straight week.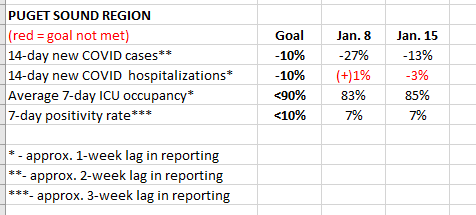 The Northwest Region (Clallam, Jefferson, Kitsap, Mason) hit on 3 of 4, but saw a huge jump in the one metric it missed.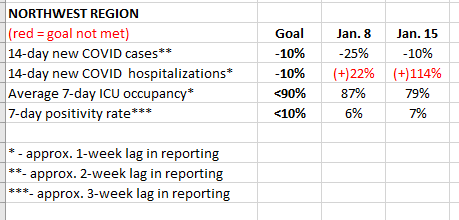 The East Region (Spokane, Pend Oreille, Stevens, Ferry, Adams, Whitman, Garfield, Asotin, Lincoln) hit on 3 of 4, after hitting on just two last week.
The North Central Region (Okanogan, Chelan, Douglas, Grant) hit on 2 of 4 metrics, but was very close to thresholds in the two it missed.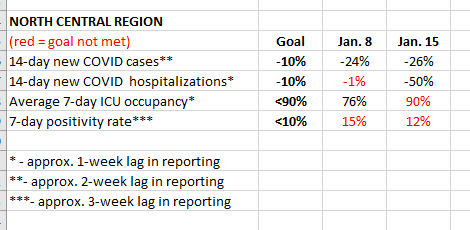 The North Region (Whatcom, Skagit, San Juan, Island) also just hit on two metrics.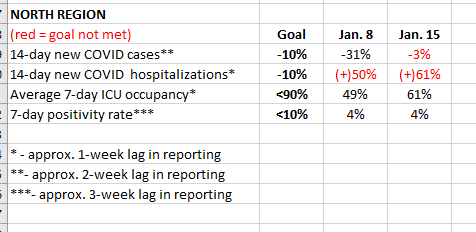 As did the South Central Region (Kittitas, Yakima, Benton, Franklin, Walla Walla, Columbia).