Skyview senior Mason Packer makes verbal commitment to Portland State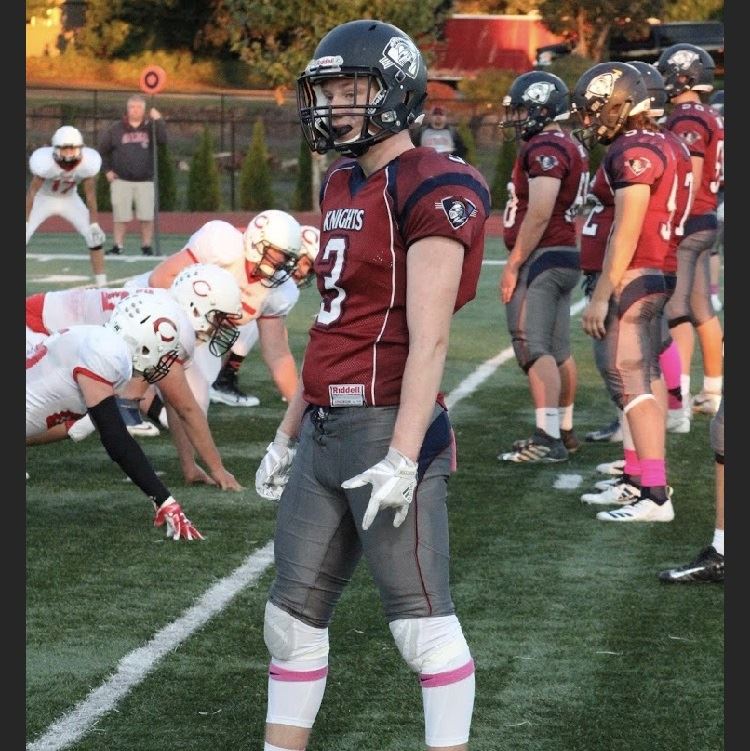 Skyview senior Mason Packer announced Wednesday he has verbally committed to play football for Portland State.
"It is truly a dream come true," Packer posted on social media. "I am 100 (percent) committed to PSU. Go Viks!"
Packer, listed by 247sports.com as a 6-foot, 200-pound athlete, received his offer from Portland State in the spring.
Packer played his first three high school seasons at King's Way Christian before choosing to transfer to Skyview last spring.
For the Knights last season, Packer rushed 71 times for 293 yards and four touchdowns. He also completed 41 of 80 passes for 636 yards and seven touchdowns.
Packer expressed thanks to his family, his coach at King's Way, Brian Rodriguez and Kieran McDonagh, a Skyview graduate and former PSU quarterback.
"First, I would like to thank my family, friends and girlfriend for supporting me," Packer said. "I would like to give a special thank you to my dad for always being there for me as my dad, coach and trainer. I want to thank my mom for being my biggest supporter. I want to thank coach B-Rod for being a great coach and an even better mentor. I want to thank Kieran McDonagh for helping me a better QB. I want to thank ever A3 trainer who has ever worked with me. Lastly, I want to thank (Portland State coach Bruce) Barnum for giving me this opportunity."