States revisit playing fall football: Colorado (yes), Minnesota (maybe), Illinois (no) and Connecticut (no)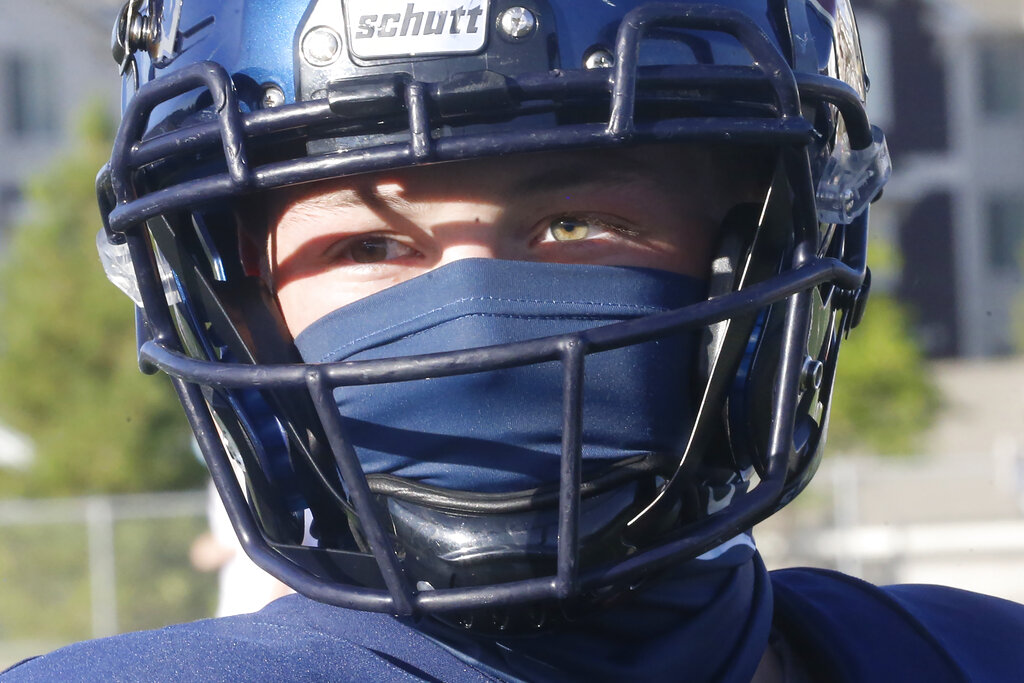 High school football players in Colorado have been a rollercoaster ride.
Will they play football this fall? No, yes, no, yes?
It all started Aug. 4, when the Colorado High School Activities Association announced football, along with other sports, would be moved to the spring season, joining several other state in making that determination.
Things appeared to switch on Sept. 8 when Gov. Jared Polis gave officials the green light to reconsider the decision not to play football this fall.
But later that same day, the CHSAA Board of Directors voted unanimously not to allow football this fall, citing that school districts wanted to focus their efforts on supporting in-person and hybrid education efforts.
Polis' office and the CHSAA continued to have discussions about that decision late last week. On Saturday, the CHSAA resubmitted proposals to Polis to play football in the fall.
On Wednesday night, after Polis conditionally approved the CHSAA's revised guidelines, the CHSAA Board of Directors voted 12-3 to allow fall football seasons for schools that choose it. Schools can also decide to push their seasons to the spring, but can't play both fall and spring.
Another state that appears to be reconsidering its decision to move football to the spring is Minnesota.
The Minnesota State High School League has called a special meeting of the league's board of directors for Monday (Sept. 21). The only item on the agenda is a vote on bring back the fall football and volleyball seasons, the Minneapolis Star Tribune reported.
Football and volleyball teams across the state are currently practicing as part of a three-week window in which teams can hold 12 practice sessions that began Monday. So it wouldn't take too long for those teams to get prepared for game action.
Two states — Illinois and Connecticut — appeared to double-down on plans to play football next spring.
Illinois Gov. JB Pritzker said Tuesday he has not plans to change his mind on prohibiting high school football in the fall, according to the State Journal-Register of Springfield.
"I'm not willing to sacrifice people's lives or their health — neither the children nor their parents who would be affected also," Pritzker said at his press conference, responding to statewide pressure. "We are being careful about it but I'm relying on doctors and researchers to give us the information. This isn't a political decision. I know that there are people who would like me simply to make a political decision to allow people to endanger themselves."
Last week, the Illinois High School Association executive director Craig Anderson sent the governor's office a letter requesting permission to allow the IHSA to govern its sports and a timeline to return.
High school officials in Connecticut officially canceled high school football this fall on Wednesday.
The Connecticut Interscholastic Athletic Conference said the decision was made in alignment with the Connecticut Department of Public Health's recommendation that football is a "high-risk" sport in relation to the possible spread of COVID-19.
"CIAC made every effort to weigh all factors in this decision, including the passionate voices of students, parents, and school personnel, and ultimately made the determination to align its decision with the recommendations of the Governor's office and DPH to not hold high-risk sports at this time," CIAC Executive Director Glenn Lungarini said in a news release. "In conversation with other state associations across the country, it was clear that a key factor in playing interscholastic football was alignment with the opinion of their state's governor and state health agency."