New York pushes football to spring; Colorado votes against bringing football back in fall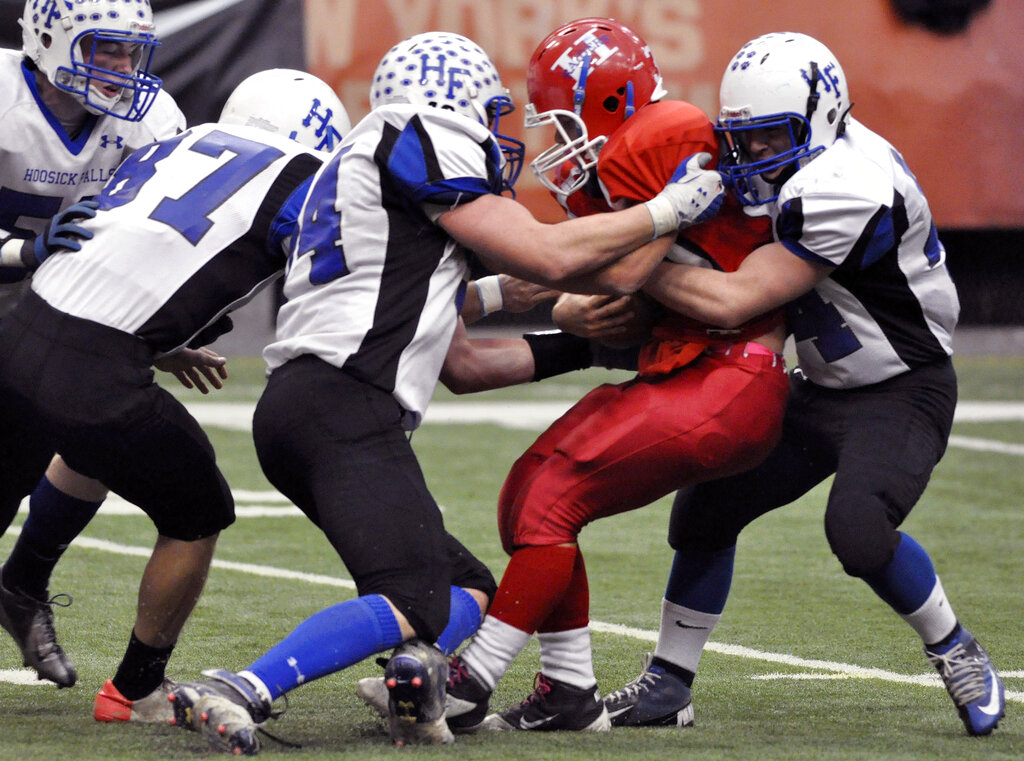 LATHAM, N.Y. (AP) — The New York State Public High School Athletic Association announced Wednesday that football, volleyball and competitive cheer fall seasons will be postponed until March to address concerns associated with the novel coronavirus.
"We've spent two days speaking with nearly 500 athletic directors across the state and it's clear that administering high-risk fall sports during the COVID-19 pandemic presents a significant challenge for our member schools," said Dr. Robert Zayas, NYSPHSAA executive director. "These are unprecedented times and, unfortunately, difficult decisions will have to be made to address this ongoing crisis."
As a result of the move, the start date for the spring sports season has been moved from March 15 to April 19.
Low and moderate risk fall sports practices are still scheduled to begin Sept. 21 for those schools and sections who have determined it's feasible to host interscholastic athletics. Those sports include girls tennis, cross country, girls swimming and diving, boys and girls soccer, and field hockey.
On Tuesday, prep football fans in Colorado appeared to get some good news when Gov. Jared Polis gave schools the green light to play football in districts that were ready to go.
"If their board moves forward and wants to propose a fall season for CHSAA football, we would be thrilled to work with them to make that happen for the districts that are ready to go," Polis said.
But on Tuesday night, the Colorado High School Activities Association voted against bringing football back, citing difficulties in making a last-minute change and having school districts balance the complicated process of providing in-person school safely and bringing back sports.
"We are focused on getting school started and running smoothly, as well as handling all the issues of running a school district and trying to have that be as normal as possible," Richard Hargrover, superintendent of Springfield Schools, said in a news release. "We do not want to travel. The biggest thing for me in the end is that we have continued to move the goalposts, and every time we turned around, we had something else we had to adjust to."
CHSAA board president Troy Baker noted that board members reached out to their respective districts before making their decision.
"The result of that action," he said, "gave clear direction to the board in support of the plan approved in August."