Most of Washington state opts to push all fall sports to March and April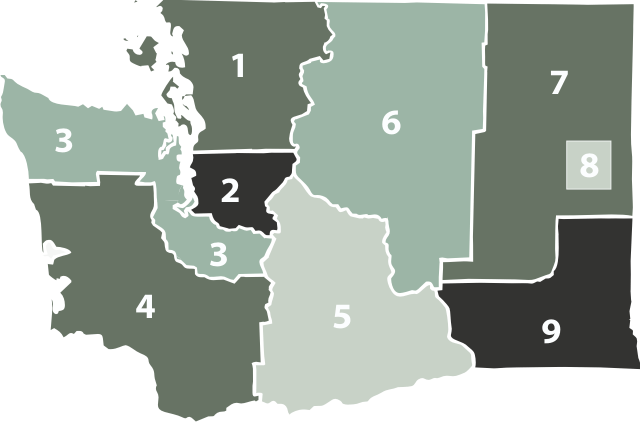 Earlier this week, the Eli Sports Network reached out to the directors of all nine WIAA district to assess if there will be sports of any kind in the state this fall.
Last month, the WIAA amended its revised 2020-21 athletic calendar to give leagues the option of competing in alternate seasons for cross country, slowpitch softball, tennis and golf. The other fall sports — football, volleyball, girls soccer and girls swimming — had already been moved to Season 3 in March and April.
Eli heard back from directors in five districts — 1, 3, 4, 7 and 8 — and all indications is that the overwhelming majority of high schools in the state won't be participating in sports of any kind until January at the earliest.
Some individual schools — like Columbia of White Salmon, which hopes to host two or three cross country meets this fall — may try to offer some kind of competition this fall. That might also be true for some small schools and private schools.
Otherwise, it looks like prep sports will go quiet in Washington this fall.
So we took Eli's reporting and combined that with searching for published reports on the status of other leagues around the state, and here is what we came up with.
DISTRICT 1 (Northwest region)
Wesco (4A, 3A/2A) – No fall sports
Northwest (3A/2A/1A, 2B/1B, 1B) – No fall sports
DISTRICT 2 (Seattle region)
Kingco (4A, 3A, 2A) – No fall sports
Metro (3A) – No fall sports
Emerald Sound (1A) — No fall sports.
Sea-Tac (2B/1B)
DISTRICT 3 (Tacoma/Puget Sound area)
North Puget Sound (4A/3A) – No fall sports
South Puget Sound (4A, 2A) – No fall sports
South Sound (3A, 2A) – No fall sports
Pierce County (3A) – No fall sports
Olympic (2A) – No fall sports
Nisqually (1A) – No fall sports
North Olympic (1B) – No fall sports
DISTRICT 4 (Southwest region)
Greater St. Helens (4A, 3A, 2A) – No fall sports
Evergreen (2A, 1A) – No fall sports
Trico (1A) – No fall sports
Pacific (2B) – No fall sports
Central (2B) – No fall sports
Columbia Valley (1B)
Coastal (1B)
DISTRICT 5 (South Central region)
CWAC (2A) – No fall sports
SCAC (1A) – No fall sports
EWAC (2B) – No fall sports
DISTRICT 6 (North Central region)
Columbia Basin/Big 9 (4A) – No fall sports
Caribou Trail (1A) – No fall sports
Central Washington B league (2B, 1B)
DISTRICT 7 (Northeast region)
Northeast (1A, 1B) — No fall sports
Bi-County (2B) – No fall sports
DISTRICT 8 (Spokane/Tri-Cities region)
Greater Spokane (4A, 3A, 2A) – No fall sports
Mid-Columbia (4A/3A) – No fall sports
DISTRICT 9 (Southeast region)
Southeast (1B)