New York announces nearly one month delay to start of a condensed fall prep sports season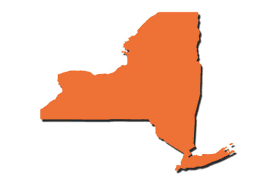 Last week, The Columbian shared some possible scenarios for high school sports in the fall, based on scenarios devised by a COVID-19 task force in New York state.
On Thursday, New York made its decision.
The New York State Public High School Association said high school sports, which were scheduled to begin practices on Aug. 24 in New York, will be delayed until Sept. 21.
The first high school football games could be played the weekend of Oct. 1. Most teams will play schedules of seven or eight games, before moving to sectional playoffs. Teams are encouraged to reschedule games to be played closer to home.
All fall regional and state championships have been canceled.
If the fall season must be interrupted, the state will implement condensed season schedules for fall, winter and spring sports starting in January 2021.
"As the state considers reopening, it is unrealistic to believe athletic seasons can start on August 24 as originally scheduled," Paul Harrica, NYSPHSAA President, said in a statement. "The priority will continue to be on the educational process and a return to learning in the safest way possible."
The executive board of the Washington Interscholastic Activities Association will meet next Tuesday and is expected to announce more plans for the upcoming fall season on Wednesday.
Click here for a full report with how high school sports in New York will work in 2020-21.