As other states delay, Idaho is pushing ahead with fall prep sports as scheduled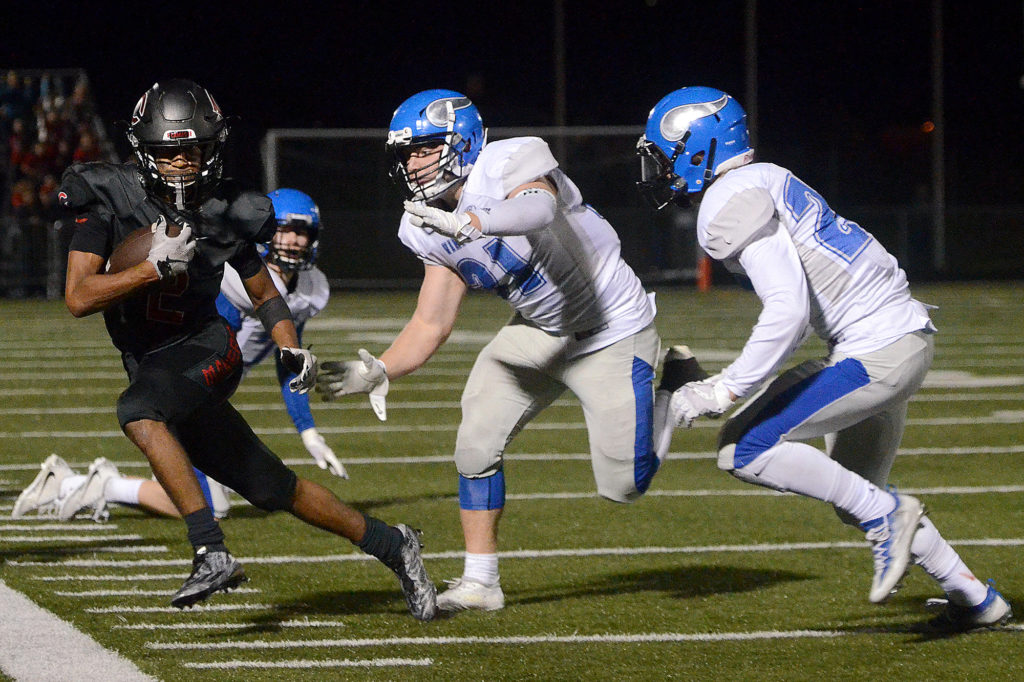 On Wednesday, North Carolina and South Carolina joined a growing list of states that announced a delay in the start of the 2020-21 high school sports calendar.
But right next door to Washington, Idaho announced Wednesday that is was planning to go ahead with fall sports as scheduled.
"My feeling is we're going to have fall sports, but it might not look normal," Ty Jones, the executive director of the Idaho High School Activities Association told the Idaho Press.
Jones said the IHSAA board is meeting Thursday to finalize guidelines for schools on how to practice and play safely and how to safely involve fans. He said this is just a recommendation. How to implement such plans will be up to the individual school districts statewide.
Fall teams in Idaho are scheduled to start practices on Aug. 10. Football teams that have game scheduled as early as Aug. 21 may start practicing on Aug. 7.
"We're cautiously optimistic, but we're also realists," Jones said. "We see what's going on."
According to the Centers for Disease Control, Idaho ranked 34th in the nation in COVID-19 cases per 100,000 resident since the start of the outbreak. Washington ranks 38th, and Oregon ranked 43rd.
But in recent weeks, Idaho has seen a sharp increase in the number of cases.
In the past seven days, Idaho has seen 178 new cases per 100,000 residents. In the same time, Washington has seen 64 new cases per 100,000, and Oregon has seen 52.