A look at the Picture Pick 'Em bracket and how it was constructed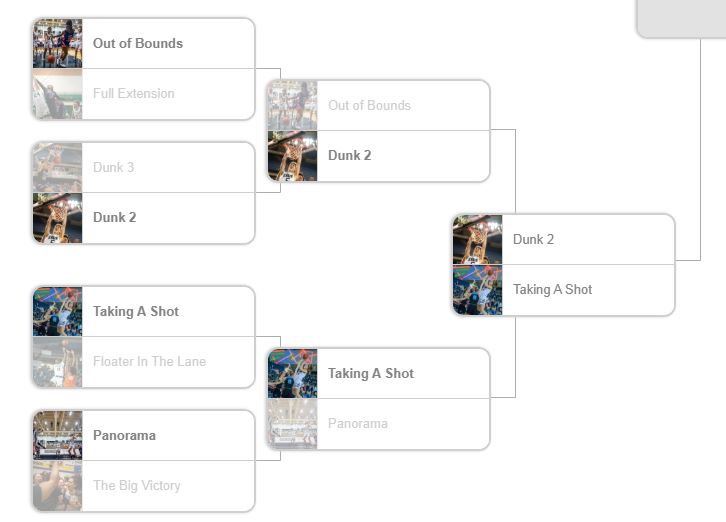 Our Picture Pick 'Em tournament-style bracket of the best high school sports pictures of the school year has been reduced to the final 16 images, from the original 64.
Voting on Sweet 16 matchups continues through noon Saturday. You can participate by clicking here.
I hope it's provided some kind of distraction and a little bit of fun during these challenging times.
For me, it's also served as an interesting observation on how people think.
When I started out trying to select the images for the 64-photo bracket, I went through every photo gallery The Columbian had created from live prep events we've covered since last September.
This means photos selected did not originate from practice shots to go with our features, or portraits shot. They had to be shot during live competitions.
When I first started, the idea was to select 32 images. But after I finished pulling photos out of galleries, I had about 80 selected. So it was just easier to trim that list down to 64. And a 64-entry bracket had a better feel to it anyway.
The next thing I had to do was figure out was to how best to divide the 64 selected photos into four different groups, or regions. That's how I came up with the Football bracket, Basketball bracket, Other Sports bracket and Wild Card bracket.
The toughest trick was to try to "seed" the bracket in a way that the most popular images would meet in head-to-head matchups in the later rounds, so that interest in the activity remained high.
And that was kind of tricky, because basically I trying to read people's minds.
The first input I looked for were from the photographers who shot the images. When photographers send in images, we often asked them to earmark their favorite images to give us some guidance on which ones to use most prominently, either in our print product or sharing on social media. So I looked at that.
I also considered social media reaction. I looked at which photos from this year got the most traction online, measure likes and such.
And I tried to gauge which images might fare well in a vote, based on past voting from fan bases on things like athlete-of-the-week or All-Region vote.
And finally, there were my own personal preferences.
So out of the final 16, three remaining "No. 1 seeds" are still alive – Victory Lift, Big Splash 1 and Ballboy Celebration.
The lone "No. 1" that is out was The Big Victory, which suffered a very narrow first-round loss to No. 16 seed Panorama.
Similarly, three "No. 2 seeds" are also alive – Catch Me If You Can, Dunk 1 and The Littlest Knight.
Nine of the remaining photos were top-4 seeds, and 13 are top-8 seeds. There are three double digit seeds still in the mix – No. 11 Block That Shot, No. 13 One Shiny Moment and No. 14 Moment of Reflection.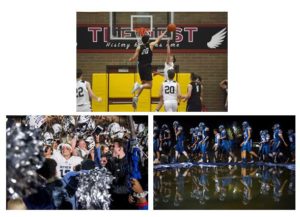 So here are the remaining matchups, along with their "seeds."
FOOTBALL BRACKET
(1) Victory Lift
(4) Heads Or Tails
(2) Catch Me If You Can
(14) Moment of Reflection
BASKETBALL BRACKET
(2) Dunk 1
(11) Block That Shot
(8) Taking A shot
(5) Dunk 2
OTHER SPORTS BRACKET
(1) Big Splash 1
(4) Big Splash 2
(5) Championship Hug
(6) Soccer In The Fog
WILD CARD BRACKET
(2) The Littlest Knight
(3) Elevating Coach
(1) Ballboy Celebration
(13) One Shiny Moment
My hope isn't that sharing this info will impact the voting. If it does, it does.
Just keep voting, and let's watch what happens and have some fun.