Analysis of competitive success at state for 4A-1A schools in current classification cycle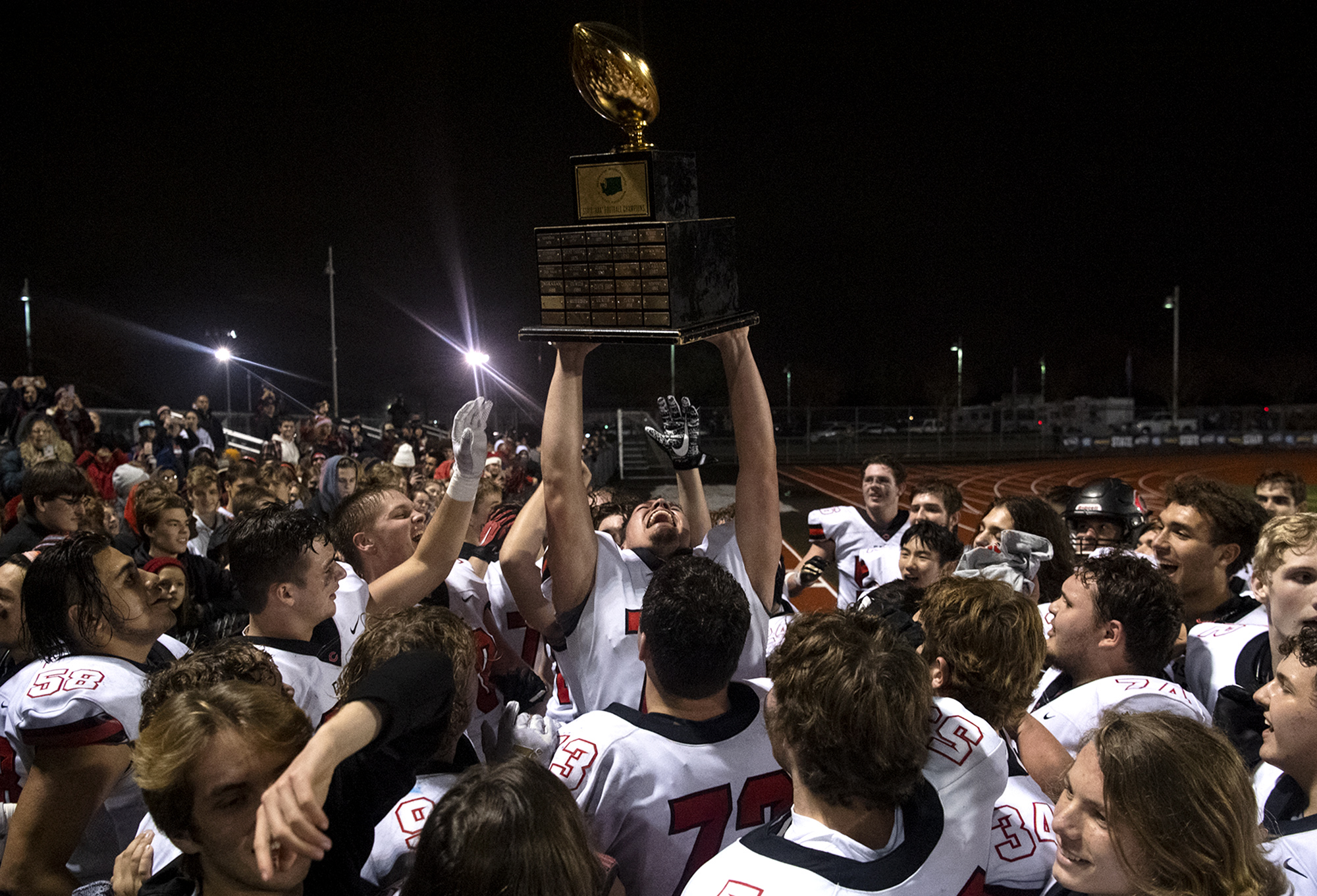 As part of my column this week, I referred to an analytical metric that I used to measure competitive success of high school athletic programs in the state during the current classification cycle.
Here is how the point system was compiled.
Success was measured for the first three school years of the current classification cycle (2016-17, 2017-18, 2018-19) in all team sports (football, volleyball, boys and girls soccer, boys and girls basketball, baseball and fastpitch softball), as well as certain individual sports (boys and girls cross country, boys and girls swimming, boys and girls track and field and boys wrestling).
Other sports were excluded (golf, tennis, gymnastics, bowling, girls wrestling, slowpitch softball) because either those sports don't have team competitions that consist of 16 schools per classification, or if it did, the team scoring system weighed too heavily the success of one or two athletes).
Points were awarded for:
1 = placing 9th to 16th
2 = placing 5th to 8th
3 = placing 3rd or 4th
4 = placing 1st or 2nd
Totals for each classification are as follows (including notations for schools that are moving down in class, opting-up and other special circumstances)
Class 4A
Class 3A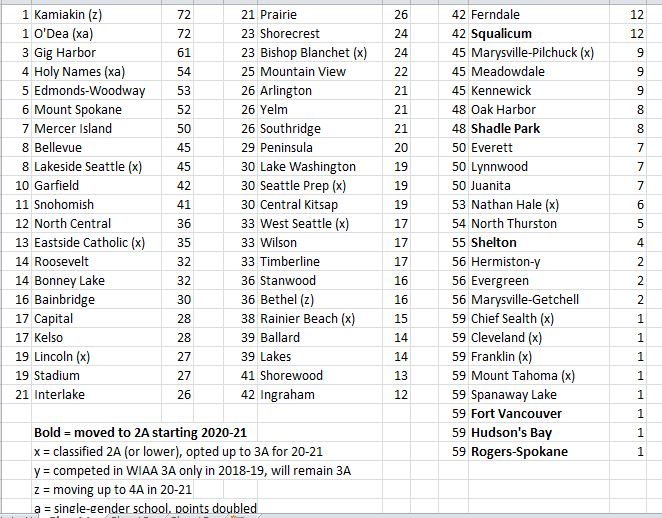 Class 2A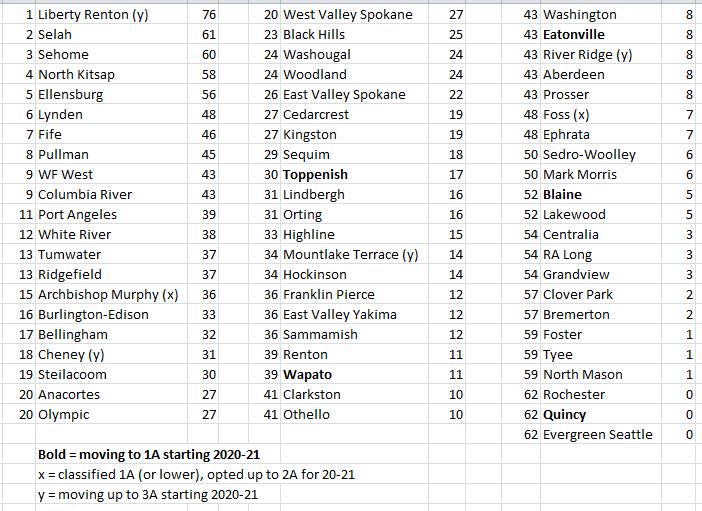 Class 1A