State championship football preview: Camas vs. Bothell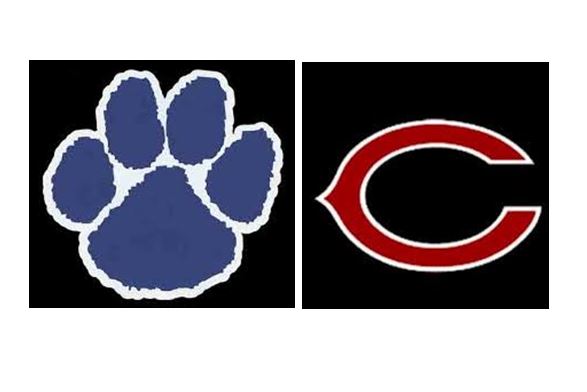 Camas vs. Bothell
4A STATE CHAMPIONSHIP
WHEN: 4 p.m. Saturday
WHERE: George Nordi Stadium, Mt. Tahoma HS, 4634 S 74th St, Tacoma
BROADCAST: TV: None; Video webcast, nfhsnetwork ($10.99 monthly subscription required); Internet radio: sportsradiokjr.iheart.com
SEEDS/RECORDS: No. 2 Camas (13-0), No. 5 Bothell (11-2)
LAST WEEK: Camas beat Mount Si 35-14; Bothell beat Woodinville 31-21..
LAST YEAR: Bothell beat Camas 36-35 in the state preliminary round.
ABOUT CAMAS: Camas was the 4A Greater St. Helens League champion. The Papermakers are back in the title game for the first time since winning the state title in 2016. Camas also has playoff wins over Olympia (48-13), Eastmont (41-0) and Puyallup (56-27). Camas and Bothell have no common opponents. Since stepping in as the starting QB five weeks ago, senior Blake Ascuitto has become Camas' leading passer, completing 73 of 115 passes for 1,248 yards and 10 touchdowns. Jackson Clemmer, a 6-6 senior, has 18 catches for 474 yards and six touchdowns in four playoff games. He has 41 catches for 1,068 yards and 16 TDs on the season. Charlie Bump has 42 catches for 444 yards and three TDs. Jacques Badolato-Birdsell has averaged 163 yards rushing over the past two weeks. His 150-yard, 4-touchdown game last week was his third four-TD game of the season. He has rushed for 1,341 yards and 26 touchdowns on the season. Camas gained 400 yards as a team week. The defense held a potent Mount Si team to 185 yards, but only 105 after the Wildcats drove 80 yards for a 7-0 lead on their first possession of the game. Offensive lineman Caadyn Stephen, a USC commit, suited up last week for the first time since Week 3, but didn't get into the game.
ABOUT BOTHELL: Bothell was the KingCo Crown Division champion. The Cougars have won nine games in a row. They're two losses came in Week 2 and 3 against Kennedy Catholic (41-21) and O'Dea (29-23). To reach the state title game, Bothell beat Auburn Riverside (52-19), Kentwood (17-14), Graham Kapowsin (30-27) and Woodinville. The Cougars are led by running back Christian Galvan, who was the KingCo Crown co-MVP. Other first-team all-leaguers include QB Andrew Sirmon, OG Elijah Vaotogo, WR Jordyn Turner, DL Gabriel Johnson, LBs Ryan Metz and Blake Bickhause and S Evan Berry. Bothell never trailed last week against Woodinville, taking a 14-0 lead after a first quarter and extending it to 28-7 in the third quarter. Sirmon completed 12 of 15 passes for 112 yards. He also rushed for 86 yards and a touchdown. One of his runs was an 8-yard game on a fake punt on fourth-and-4 with 3:30 to go to seal the win. Bothell forced three turnovers in the win.  In a quarterfinal win over Graham Kapowsin, kicker Charlie Shulkin hit a 40-yard field with just under two minutes to give Bothell a 30-27 lead. Then the Cougars stop Graham Kapowsin at the Bothell 8 to preserve the win. In that win, Sirmon passed for 183 yards and 3 TDs. Turner had seven catches for 166 yards and two TDs. Shulkin also had the go-ahead field goal of 28 yards with 7:47 left to lift the Cougars over Kentwood in the state first round. The Conquerors missed a late 41-yard field goal attempt.
FANS' PICK: Camas (91 percent)
PREP PROLETARIAT SAYS: Click here