State semifinal football preview: Hockinson vs. Tumwater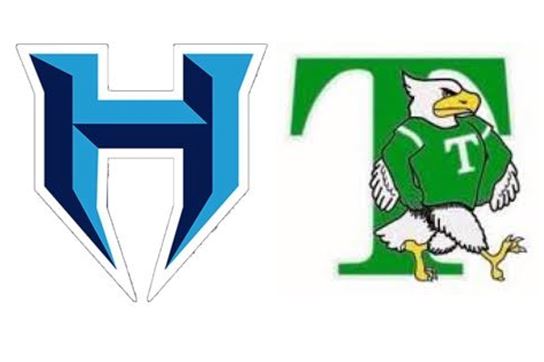 Hockinson vs. Tumwater
2A STATE SEMIFINAL
WHEN: 4 p.m. Saturday
WHERE: Tumwater Stadium, 700 Israel Rd SW, Tumwater
BROADCAST: Video webcast, NFHS Network ($9.95 monthly subscription required)
SEED/RECORDS: No. 4 Hockinson (11-1), No. 1 Tumwater (12-0)
LAST WEEK: Hockinson beat Lakewood 29-28; Tumwater beat Archbishop Murphy 48-0.
LAST YEAR: Did not play
WINNER GETS: Steilacoom or Lynden
ABOUT HOCKINSON: Hockinson is the 2A Greater St. Helens League champion and the two-time defending state champion. Against a common opponent, Hockinson suffered its lone loss — 27-21 to Archbishop Murphy in Week 2. The Hawks have three common opponents with Tumwater — Columbia River (Hockinson won 56-9 in Week 4), Centralia (Hockinson won 59-7 in Week 10) and Archbishop Murphy. Senior QB Levi Crum leads the Hawks with 2,502 yards passing and 34 touchdowns. But since receiver Peyton Brammer had his season ended with a knee injury in Week 8, the Hawks have gone more to the running game. In the last four games, the Hawks have run for 291, 383, 148, 291 yards (total of 1,113). In those same games, Crum has passed for 371, 49, 165 and 67 yards (total of 652). Crum has four straight 100-yard rushing games. He ran for 109 yards and one TD last week. Daniel Thompson rushed for 124 yards last week. He has 815 yards on the season. Crum has rushed for 799 yards and 13 TDs. The top three receivers are Makaio Juarez (31 catches-615 yards-8 TDs), Jeremiah Faulstick (27-525-6) and Liam Mallory (28-483-7). Last week, Hockinson scored two fourth-quarter touchdowns to beat Lakewood, including Cody Wheeler's 4-yard TD run and a two-point conversion with 2:42 left that put the Hawks up. Andre Northrup's interception with 1:30 to play sealed the win. 
ABOUT TUMWATER: Tumwater is the 2A Evergreen Conference champion. This is the Thunderbirds return to the state semifinals for the first time since losing to Hockinson in the 2017 title game. Tumwater has playoff wins over Columbia River (66-13), Franklin Pierce (56-7) and Archbishop Murphy. Tumwater won all its games against common opponents with Hockinson — Centralia (62-6 in Week 9), Columbia River and Archbishop Murphy. The Thunderbirds have not been held to fewer than 48 points in seven of their last eight games. In those same games, they have not allowed a team to score more than 13 (and in that game they led 59-0 at halftime). The offensive numbers last week were solid, but not staggering for Tumwater. QB Cody Whalen was 6 of 8 for 119 yards and two TDs. Dylan Paine rushed for 95 yards and two TDs. Hunter Baker rushed for 60 as the Thunderbirds piled up 279 yards. But the Tumwater defense was suffocating, holding Archbishop Murphy to 119 yards. Ty Gilliland also returned a fumble for 13 yards for a score. Eight of Tumwater's 12 games have ended with a running clock, including each of the T-birds' last five.
FANS' PICK: Tumwater (59 percent)
PREP PROLETARIAT SAYS: Click here