State first-round prep playoff preview: Ellensburg vs. Hockinson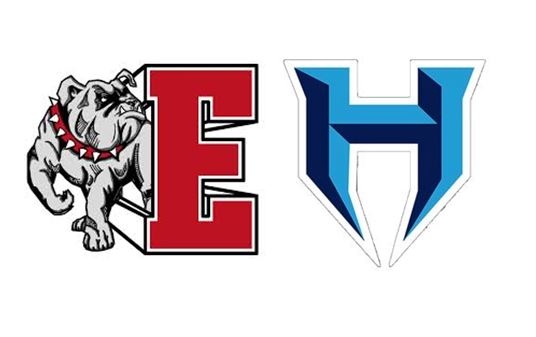 Ellensburg vs. Hockinson
2A STATE FIRST ROUND
WHEN: 3 p.m. Saturday
WHERE: District Stadium, Battle Ground HS, 300 W. Main St., Battle Ground
BROADCAST: Video webcast, ESN/NFHS Network ($9.95 monthly subscription required)
SEED/RECORDS: No. 13 Ellensburg (4-5), No. 4 Hockinson (9-1)
LAST WEEK: Ellensburg idle; Hockinson beat Centralia 59-7.
LAST YEAR: Did not play
WINNER GETS: Sequim or Lakewood
ABOUT ELLENSBURG: The Bulldogs were the CWAC North champion, going 4-0 in its division, but 0-5 outside. All of Ellensburg's losses have come to state tournament teams — Royal (1A), Zillah (1A), Eastmont (4A) and twice to Prosser (2A). They also have a win over Othello, a 2A state tournament win. Ellensburg has had two weeks to prepare for state, being idle last week after losing 32-24 in Prosser in the CWAC championship. In that game, a 46-yard TD pass from Ryan Ferguson to Ryker Fortier gave Ellensburg a 24-12 in the third quarter. But the Bulldogs would later fumble on the Prosser 5, and then give up a 98-yard TD play to lose the lead. RB Dion Hardeman rushed for 98 yards but was knocked out of the game by a concussion. Ferguson suffered a wrist injury on the final possession of the game. 
ABOUT HOCKINSON: Hockinson is the 2A Greater St. Helens League champion and the two-time defending state champion. Since losing all-state receiver Peyton Brammer early in Week 8, the Hawks have continued to roll, beating playoff teams Washougal (34-16), Ridgefield (47-25) and Centralia (59-7). QB Levi Crum leads the region with 2,270 passing yards and 32 TDs. After passing for 384 and 371 yards in Weeks 8 and 9, the Hawks worked on their ground game in the playoff win against Centralia, grounding out 383 yards. Crum rushed for 110, giving 560 for the year and 11 TDs. Daniel Thompson rushed for 119. Even with Brammer out, the Hawks have talented receivers in Makaio Juarez (27 catches, 580 yards, 8 TDs), Liam Mallory (25-391-6) and Jeremiah Faulstick (23-432-5).
FANS' PICK: Hockinson (97 percent)
PREP PROLETARIAT SAYS: Click here