State first-round prep football preview: Connell vs. La Center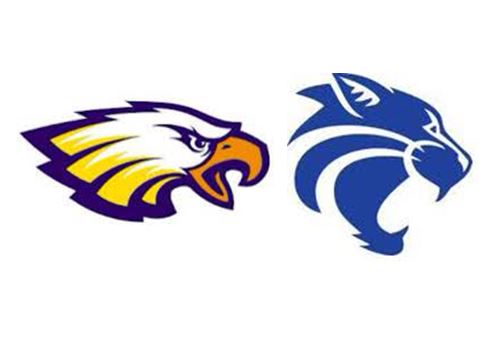 Connell vs. La Center
1A STATE FIRST ROUND
WHEN: 1 p.m.Saturday
WHERE: La Center Stadium, La Center HS, 725 NE Highland Ave, La Center
BROADCAST: None
SEEDS/RECORDS: No. 13 Connell (7-3), No. 4 La Center (9-0)
LAST WEEK: Connell beat Naches Valley 55-7; La Center beat Elma 49-0.
LAST YEAR: Did not play
WINNER GETS: Hoquiam or Mount Baker
ABOUT CONNELL: Connell was the runner-up in SCAC East Division. This is Connell's seventh straight state appearance, although the Eagles haven't won a state game since their win over La Center in the state semifinals in 2016. Connell has won seven of its last eight, outscoring opponents 40-6 in those seven wins. The Eagles rushed for 250 yards and passed for 102 yards in a win over Naches Valley. Quarterback Traver Johnson is 6-foot-3, 187 pounds.
ABOUT LA CENTER: The Wildcats are the Trico League champion. La Center returns to the state tournament after missing out last year. That followed back-to-back semifinal appearances.Sophomore RB Bryten Schmitz has been huge in recent weeks, rushing for 162, 216 and 233 yards. He has 1,123 yards and 16 TDs on the season. This has taken pressure off junior QB Tom Lambert, who has rushed for 762 yards and 14 TDs and passed for 1,163 yards and 12 TDs. Andrew Scott has been a big target for Lambert with 31 catches for 585 yards and 6 TDs. 
FANS' PICK: La Center (90 percent)
PREP PROLETARIAT SAYS: Click here