State first-round prep football preview: Skyview vs. Woodinville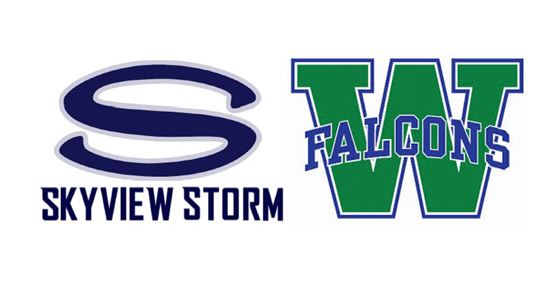 Skyview vs. Woodinville
4A STATE FIRST ROUND
WHEN: 5 p.m. Saturday
WHERE: Pop Keeney Stadium, 9809 NE 188th St., Bothell
BROADCAST: None
SEEDS/RECORDS: No. 9 Skyview (8-2), No. 8 Woodinville (9-1)
LAST WEEK: Skyview beat Federal Way 49-0; Woodinville beat Emerald Ridge 45-21. 
LAST YEAR: Woodinville 34, Skyview 21, in state first round
WINNER GETS: Wenatchee or Kennedy Catholic
ABOUT SKYVIEW: Skyview is the 4A Greater St. Helens League runner-up. The Storm fell to Woodinville at state last year, but they didn't have Jalynnee McGee last year, as the running back was hurt. Now McGee is the one dishing out pain. Just ask Federal Way. McGee rushed for a season-best 219 yards and six touchdowns last week. McGee has rushed for 1,109 yards and 26 touchdowns. The Storm have attempted to limit McGee's workload this year to keep him fresh. He had six carries or fewer in three games. If McGee is producing, it opens up opportunities for QB Yaro Duvalko, who has passed for 1,960 yards and 18 touchdowns this year. He completed 9-of-12 yards for 180 yards last week. Mason Wheeler is the top receiver with 33 catches for 589 yards and five TDs. Skyview's two losses came to Mount Si (31-26) in Week 3 and to Camas (21-17) in Week 8.
ABOUT WOODINVILLE: Woodinville was the runner-up to Bothell in the KingCo 4A Crown Division. The Falcons' lone loss came to Bothell (33-29) in Week 7. Woodinville has one common opponent with Skyview — Mount Si. The Falcons beat Mount Si (7-3) in Week 4. Woodinville's defense is its strength, holding foes to seven points or fewer in six of 10 games this season. RB Joey Johnson has rushed for 1,225 yards and 11 TDs this season. QB Noah Stifle has passed for 1,403 yards and 22 TDs. Cage Schenck is the leading receiver with 30 catches for 569 yards and 7 TDs. He's also returned three punts for TDs. Carter Smith has 21 catches for 289 yards and 9 TDs. Isaac Fuiten is the team's leading tackler. The Falcons are fast starters, outscoring opponents 114-24 in the first quarter. Last week against Emerald Ridge, Woodinville led 24-0 after one quarter, 31-0 at halftime and 45-7 early in the fourth quarter.
FANS' PICK: Skyview (82 percent)
PREP PROLETARIAT SAYS: Click here