State first-round football preview: Prairie vs. Marysville-Pilchuck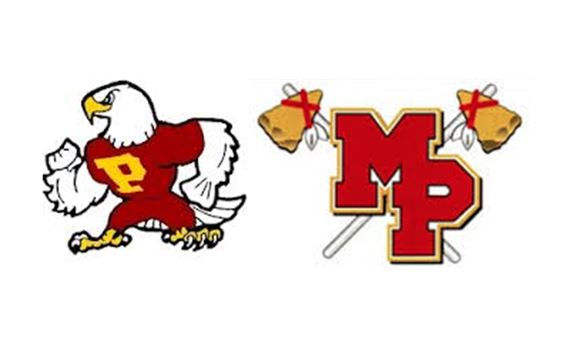 Prairie vs. Marysville-Pilchuck
3A STATE FIRST ROUND
WHEN: 6 p.m. Friday
WHERE: Quil Ceda Stadium, Marysville-Pilchuck HS, 5611 108th St NE, Marysville
BROADCAST: None
SEEDS/RECORDS: No. 11 Prairie (9-1), No. 6 Marysville-Pilchuck (10-0)
LAST WEEK: Prairie beat Capital 73-35; Marysville-Pilchuck beat Ballard 28-25
LAST YEAR: Did not play.
WINNER GETS: Lincoln or Seattle Prep
ABOUT PRAIRIE: The Falcons are the 3A Greater St. Helens League co-champions. Prairie is making its first state tournament appearance since 1992. The Falcons are the highest scoring team in the state, averaging more than 45 points a game. They scored a season-high 73 points in their Week 10 win over Capital. Senior quarterback AJ Dixson, the 3A GSHL offensive player of the year, rushed for a season-best 227 yards and four TDs and passed for 232 yards and two TDs. Dixson had passed for 1,714 yards and 20 TDs and rushed for 896 yards and 15 TDs. Dustin Shelby has rushed for 775 yards and 11 TDs. Jimmie Barton is the leading receiver with 26 catches for 508 yards and 4 TDs, although Dixson has several big targets.
ABOUT MARYSVILLE-PILCHUCK: Marysville-Pilchuck is the champion of the Wesco North 3A Division. The Tomahawks are back in the 3A state tournament for the first time since 2013. M-P led Ballard 21-7 at halftime last week, and 28-13 in the fourth quarter before Ballard rallied to make it close, scoring on the final play of the game. The Tomahawks run a run-heavy offense. RB Dylan Carson and Jordan Justice have combined for more than 2,500 yards rushing and 34 TDs. They average more than 8 yards a carry. The 25 points allowed last week were the most M-P has allowed all season. 
FANS' PICK: Prairie (82 percent)
PREP PROLETARIAT SAYS: Click here