LIST: High school athletes signing with college programs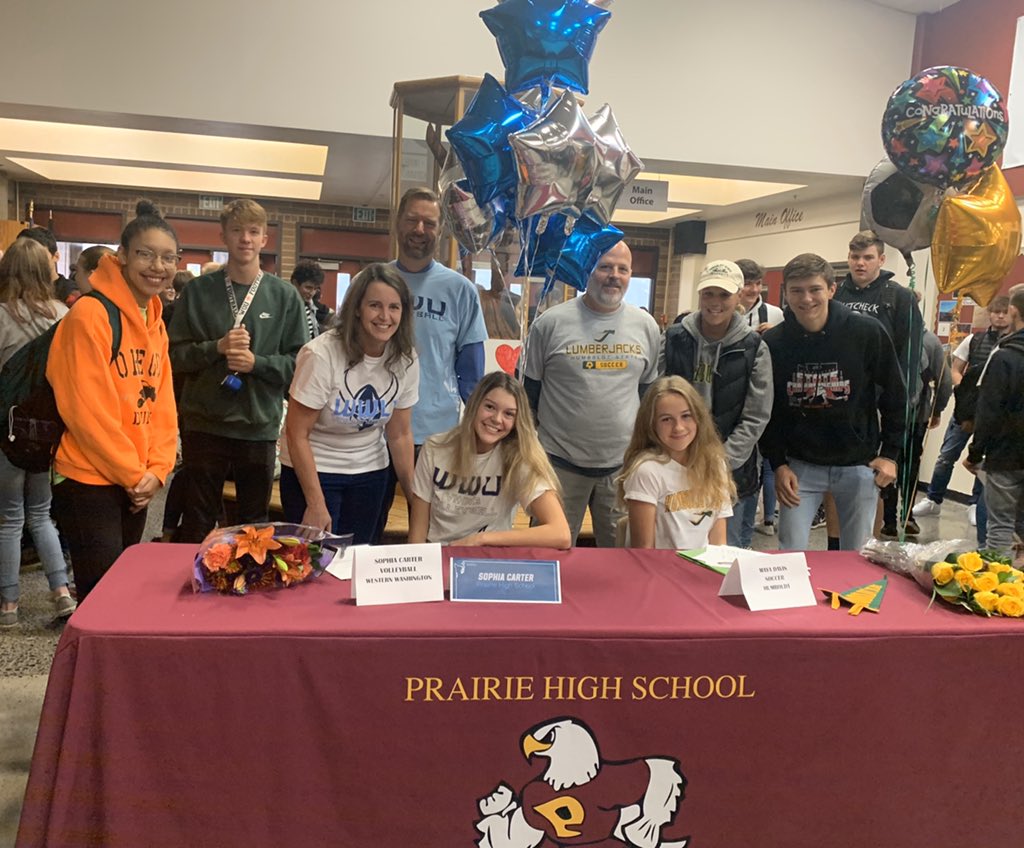 Wednesday was the first day of the National Letter of Intent signing period for most NCAA Division I and II sports.
It was also the first day of Division I basketball early signing period, which end Nov. 23.
The early signing period for Division I football is Dec. 18-20. The regular signing period for football starts Feb. 5.
Here are local students who have signed NLI's to date.
Hockinson
Brooke Grosz (soccer) — Western Washington
Megan Meindersee (soccer) — Central Washington
Chase Roush (lacrosse) — Adams State (Colo.)
Kelso
Matisyn Ohlson (soccer) — Northwest Nazarene
Capri Franzen (softball) — Southern Utah
La Center
Hailey Grotte (swimming) — Washington State
Mountain View
Olivia Fothergill (soccer) — University of Oregon
Alexis Sadler (soccer) — Eastern Washington University
Kylie Ellett (soccer) — Southern Oregon University
Prairie
Sophia Carter (volleyball) — Western Washington
Maya Davis (soccer) — Humboldt State
Ridgefield
Brooke Weese (soccer) — Concordia
Annika Farley (soccer) — Portland
Delaney Nicoll (volleyball) — Idaho
Skyview
Cooper Barnum (baseball) — Washington State
Mikelle Anthony (softball) — Nevada-Las Vegas
Union
Macee Woods (soccer) — Chico State
Camille Darland (soccer) — Western Oregon
Mason Oberg (Union) — Western Washington
Washougal
Payton Lindell (soccer) — Concordia
Paytyn Williams (volleyball) — Central Christian College (Kansas)
Woodland
Kelly Sweyer (softball) — Montana
Nicole Guthrie (track and field) — Idaho
Kaily Christensen (softball) — College of Idaho