4A state football field of 16 is set; Here are projected seedings, matchups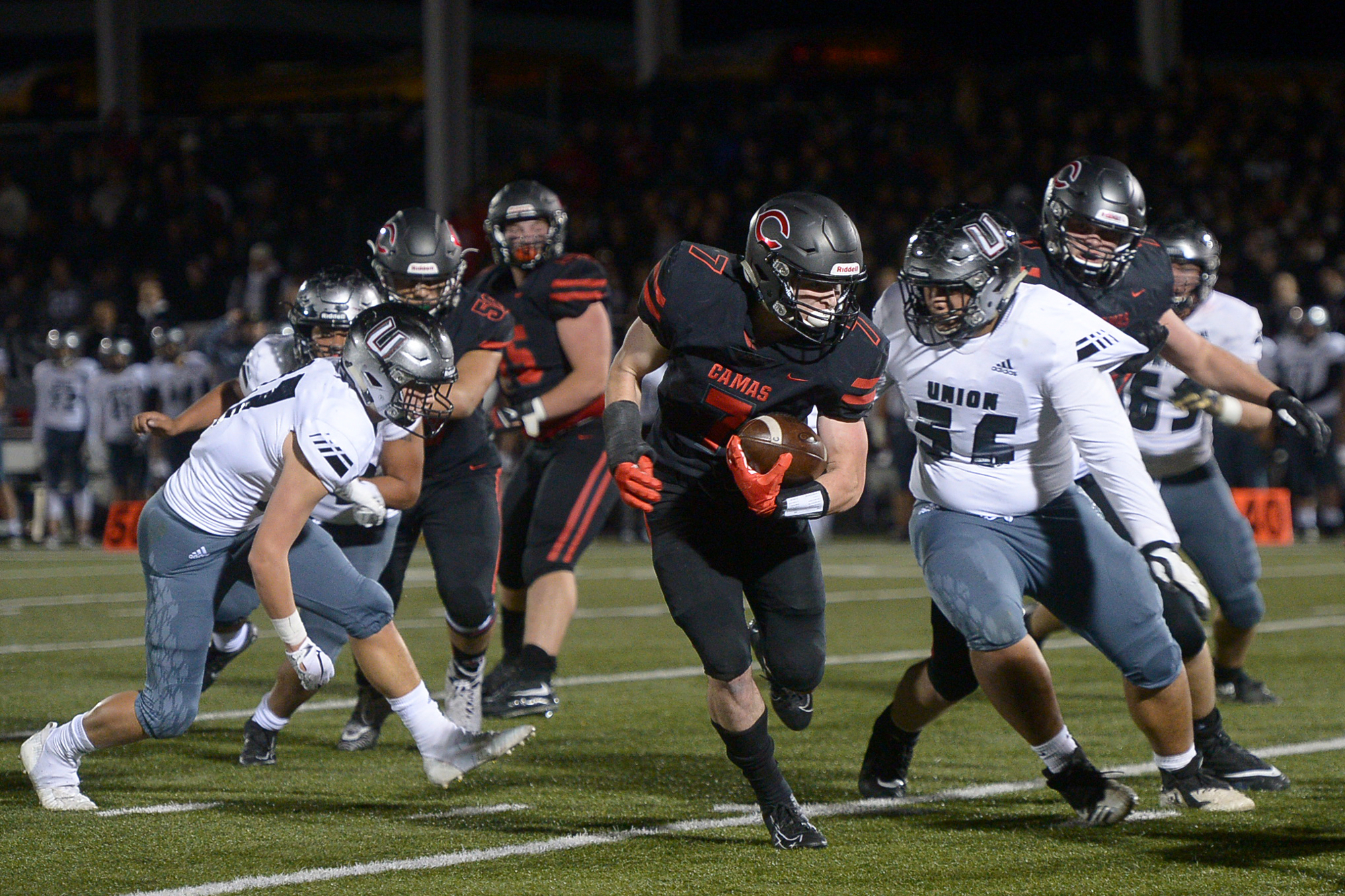 A seeding committee will meet on Sunday to seed the state bracket for the 2A state football tournament. An announcement is due around noon.
There is no way to tell how the committee will place teams in the bracket. But we can use various state ranking systems to project how the committees might place teams.
So we've constructed aggregate state rankings using six different state rankings — three "human" rankings; and three "formula" rankings.
Associated Press – rankings by state media members
Scorebook Live – rankings by coaches
Cascadia Preps – rankings by Ryland Spencer, who spans the state watching prep football
Score Czar — ranking formula based on points scored and points allowed by teams
Max Preps — ranking formula based on wins and losses.
Evans Rankings — ranking formula based on a mix of wins and loss and points scored/allowed.
We used all six rankings (all set prior to this weekend's games) to come up with the top-10 aggregate rankings. But because the "human" rankings only rank the top-10, to rank teams 11 through 16, we only used the three "formula" rankings, which rank every team in the state.
Herei is what we came up with:
Projected first-round state matchups
(16) Union vs. (1) Lake Stevens
(9) Skyview vs. (8) Bothell
(12) Eastmont vs. (5) Puyallup
(13) Kentwood vs. (4) Camas
(15) Wenatchee vs (2) Kennedy Catholic
(10) Eastlake vs. (7) Woodinville
(11) Mount Si vs. (6) Chiawana
(14) Gonzaga Prep vs. (3) Graham-Kapowsin
Note: Eastlake and Woodinville are both KingCo teams, but play in different divisions. Two teams did not meet this year, so committee may keep the matchup in this scenario.