Week 10 prep football playoff preview: Union vs. Mount Rainier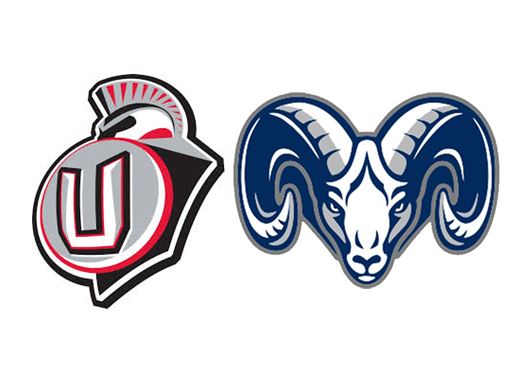 Union vs. Mount Rainier
4A STATE PRELIMINARY GAME
WHEN: 1 p.m. Saturday
WHERE: Highline Stadium, 400 S 156th St, Burien
BROADCAST: None
RECORDS: Union (5-4), Mount Rainier (7-1).
LAST WEEK: Union lost to Camas 28-14; Mount Rainier beat Enumclaw 27-6.
LAST YEAR: Did not play.
ABOUT UNION: The Titans are the No. 3 team from the 4A Greater St. Helens League. Quarterback CJ Jordan, an Idaho commit who passed for 1,084 yards, had a season-ending knee injury in Week 8. Junior Alex Gehrmann takes his place. Gehrmann has thrown for 1,006 yards and 7 TDs. He passed for 313 yards against Camas. Union's four losses came to 4A ranked opponents —  No. 10 Eastlake, No. 5 Puyallup, No. 9 Skyview and No. 3 Camas. The Titans also beat No. 6 Chiawana with Gehrmann at QB. Tobias Merriweather is the leading receiver with 35 catches for 655 yards and two TDs. RB Isaiah Jones has rushed for 733 yards and 11 TDs.
ABOUT MOUNT RAINIER: The Rams were Sound Division champion of the North Puget Sound League. The Sound Division is the third-tier division of the NPSL. The NPSL is 1-24 in Week 10 playoffs since 2016. Mount Rainier is led by its defense. The Rams have not allowed a foe to score more than 17 points in their last six games. The Rams rushed for 181 of their 239 total yards last week vs. Enumclaw. Mount Rainier also forced three turnovers in building a 27-0 halftime lead.
FANS' PICK: Union (68 percent)
PREP PROLETARIAT SAYS: Click here.