Week 10 prep football playoff preview: King's Way Christian vs. Montesano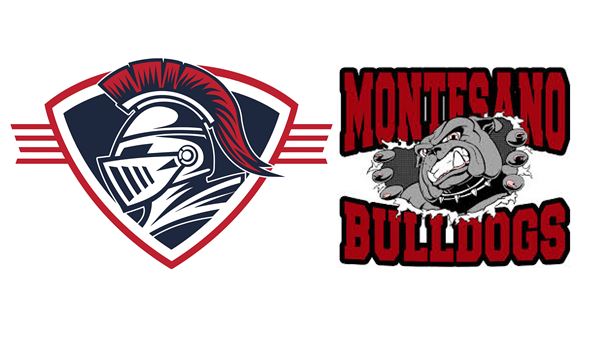 King's Way Christian vs. Montesano
1A DISTRICT PLAYOFF
WHEN: 7 p.m. Friday
WHERE: Rottle Stadium, Montesano HS, 303 Church St N, Montesano
BROADCAST: None
RECORDS: King's Way Christian (5-4), Montesano (9-0).
LAST WEEK: King's Way Christian beat Seton Catholic 42-7; Montesano beat Elma 49-7.
LAST YEAR: Did not play.
ABOUT KING'S WAY CHRISTIAN: The Knights are the No. 3 team from the Trico League. King's Way has one common opponent with Montesano. The Knights beat Columbia-White Salmon 26-16. King's Way enters this game having won its last three games, the last two by an averaging margin 44-4. QB Kemper Shrock has passed for 1,239 yards and 17 TDs. In two games since returning to the starting job, Shrock has passed for 667 yards and nine touchdowns. Bryson Metz leads the team with 47 catches for 774 yards and 11 TDs.
ABOUT MONTESANO: Montesano is the 1A Evergreen Conference champion. The Bulldogs share one common opponent with King's Way, a 54-14 win over Columbia-White Salmon. The Bulldogs have not let a foe score more than 14 points, while never scoring less than 41 points in any game. QB Trace Ridgway rushed for 123 yards and four TDs vs. Elma last week. He also passed for 159 yards and one TD.
FANS' PICK: Montesano (57 percent)
PREP PROLETARIAT SAYS: Click here.