Week 10 prep football playoff preview: Spanaway Lake vs. Kelso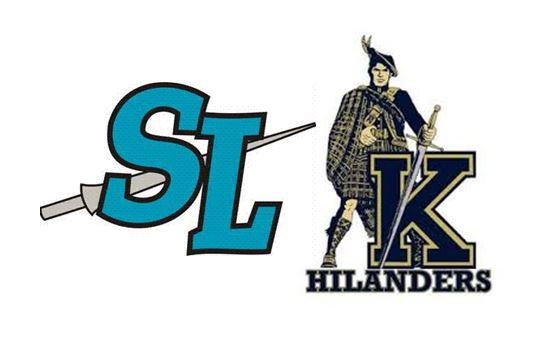 Spanaway Lake vs. Kelso
3A STATE PRELIMINARY GAME
WHEN: 7 p.m. Friday
WHERE: Schroeder Field, Kelso HS, 1904 Allen St., Kelso
BROADCAST: Radio, KLOG 100.7 FM; Internet radio, klog.com
RECORDS: Spanaway Lake (4-5), Kelso (6-2).
LAST WEEK: Spanaway Lake beat Stadium 44-8; Kelso beat Hudson's Bay 42-14.
LAST YEAR: Did not play.
ABOUT SPANAWAY LAKE: Spanaway Lake placed fourth in Pierce County League. The Sentinels opened the season 1-4 and finished by winning three of their last four, holding opponents to an average of 12.5 points. Freshman Dempsy James and junior Braden Robinson have split time at quarterback. James has thrown for more than 700 yards; Robinson for more than 500. Junior RB Jonthan Shannon-Cordova has rushed for more than 600. The Sentinels gained 380 yards vs. Stadium, 190 passing, 190 rushing.
ABOUT KELSO: Kelso is led by RB Josh Webb, who has rushed for 1,216 yards and 17 touchdowns. He has three games of 200 yards or more. The Hilanders worked on their passing game last week against Bay. QB Marshall Coleman completed 10 of 17 passes for a season-best 151 yards. He also rushed for season-high 174 yards and two touchdowns.
FANS' PICK: Kelso (86 percent)
PREP PROLETARIAT SAYS: Click here.