Week 10 prep football playoff preview: Federal Way vs. Skyview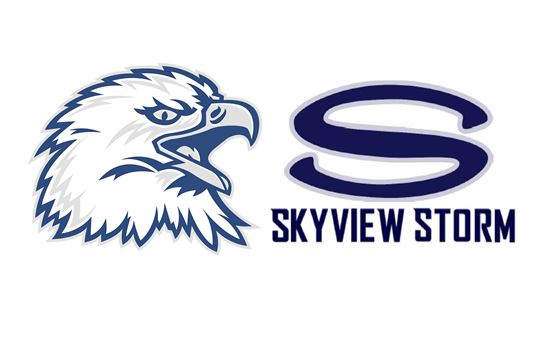 Federal Way vs. Skyview
4A STATE PRELIMINARY GAME
WHEN: 7 p.m. Friday
WHERE: Kiggins Bowl, Discovery MS, 800 E 40th St., Vancouver
BROADCAST: TV, cable Channel 28/328; Internet video, Vancouver Public Schools YouTube Channel. Radio, The Fan 1080 AM.
RECORDS: Federal Way (7-2), Skyview (7-2).
LAST WEEK: Federal Way lost to Kennedy Catholic 42-28; Skyview beat Heritage 56-17.
LAST YEAR: Did not play.
ABOUT FEDERAL WAY: Kennedy Catholic placed first in the Valley Division of the North Puget Sound League. The Valley is the middle tier of the three-tiered league for competitive balance. The Eagles battled No. 2 Kennedy Catholic last week, being tied 21-21 in the third quarter and closing with 35-28 in the fourth. Quarterback RJ Tausili passed for 243 yards and two touchdowns last week. Receiver Jatavious Magee had five receptions for 116 yards. But the Eagles also gave up 424 yards passing to Kennedy's Sam Huard. Since its inception in 2016, the North Puget Sound League is 1-24 in Week 10 playoff games.
ABOUT SKYVIEW: Senior QB Yaro Duvalko has passed for 1,780 yards and 18 touchdowns. Duvalko completed 11 of 14 passes for 230 yards and four TDs last week. Mason Wheeler leads the Storm with 26 receptions for 489 yards and five TDs. Cooper Barnum has 24 catches, 344 yards and one TD; Gavin Baskette has 18 catches, 293 yards, 4 TDs. RB Jalynnee McGee has rushed for 890 yards and 20 touchdowns. He had limited action last week to prepare for the playoffs. Skyview has won its last five Week 10 playoff games.alko completed 11 of 14 passes for 230 yards and four TD
FANS' PICK: Skyview (87 percent)
PREP PROLETARIAT SAYS: Click here.