Week 9 prep football preview: Stevenson vs. Columbia-White Salmon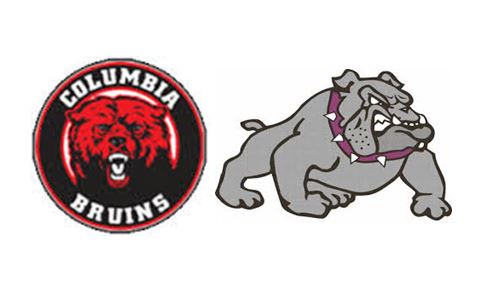 Stevenson vs. Columbia-White Salmon
1A TRICO LEAGUE GAME
WHEN: 7 p.m. Friday
WHERE: Columbia HS, 1455 NW Bruin Country Rd, White Salmon
BROADCAST: None.
RECORDS: Stevenson lost to King's Way Christian 49-0; Columbia-White Salmon lost to La Center 28-14.
LAST WEEK: Stevenson (2-6, 1-3), Columbia-White Salmon (3-5, 1-3).
LAST YEAR: Stevenson 20, Columbia-White Salmon 14.
ABOUT STEVENSON: The stakes for this Gorge rivalry is different from last year when the Bulldogs claimed the Trico League title. But it would a positive end for a tough rebuild year for Stevenson. The Bulldogs managed just 27 nets yards last week against King's Way Christian in a shutout loss. Joseph Jenkins and Tanner VanLaar were the top rushers. QB Nick Nissen was harassed, losing 18 yards to sacks.
ABOUT COLUMBIA-WHITE SALMON: The Bruins are led by QB Austin Charters, who has rushed for 672 yards and 8 TDs, as well as passing for 387 yards. He has no TD passes. Columbia prefers to keep the ball on the ground. Bowen Durkee has rushed for 536 yards and 7 TDs. The Bruins battled to within 20-14 last week against La Center before losing 28-14.
FANS' PICK: Columbia-White Salmon (66 percent)
PREP PROLETARIAT SAYS: TBA Thursday