Week 9 prep football preview: Seton Catholic vs. King's Way Christian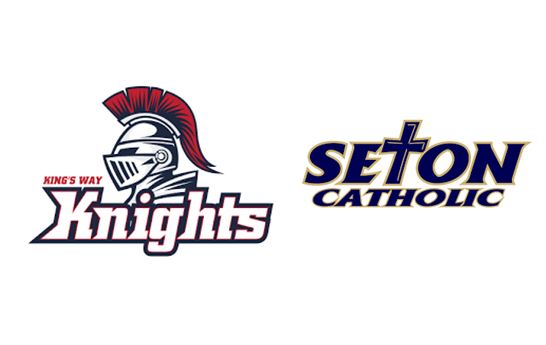 Seton Catholic vs. King's Way Christian
1A TRICO LEAGUE GAME
WHEN: 6 p.m. Friday
WHERE: King's Way Christian HS, 3606 NE 78th St., Vancouver
BROADCAST: None.
RECORDS: Seton Catholic (4-3, 0-3), King's Way Christian (4-4, 2-2).
LAST WEEK: Seton Catholic lost to Castle Rock 46-23; King's Way Christian beat Stevenson 49-0.
LAST YEAR: Seton Catholic 26, King's Way Christian 19
ABOUT SETON CATHOLIC: The Cougars showed fight after cutting a 34-9 deficit to 34-23 last week against Castle Rock. QB Luke Pitzer played a key role, passing for a season-best 160 yards and rushing for 50 and one TD. Isaac Washington rushed for 45 yards. Lance Stuck had a big game with seven catches for 116 yards and one TDs, and he had an interception on defense.
ABOUT KING'S WAY CHRISTIAN: The Knights have clinched the No. 3 seed to the playoffs, and appear headed to matchup at Montesano next week. Kemper Shrock returned to the quarterback position with a big game. He completed 13 of 16 passes for 328 yards and five touchdowns. He also rushed for a score. Bryson Metz leads the Knights with 40 receptions for 563 yards and 9 TDs. Kobi Cason has 33 catches for 427 yards and 5 TDs.
FANS' PICK: King's Way Christian (74 percent)
PREP PROLETARIAT SAYS: TBA Thursday