Week 9 prep football preview: Mountain View vs. Mountlake Terrace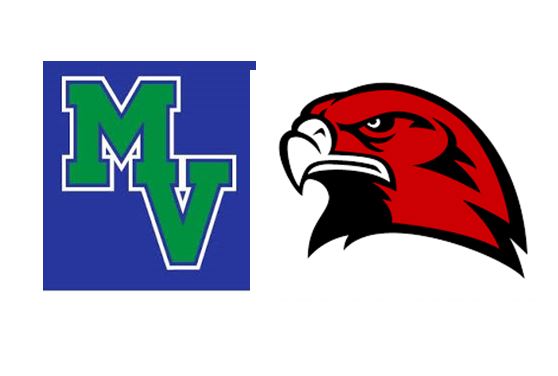 Mountain View vs. Mountlake Terrace
NON-LEAGUE GAME
WHEN: 7 p.m. Friday
WHERE: Edmonds District Stadium, 7600 212th St SW, Edmonds.
BROADCAST: None.
RECORDS: Mountain View (5-3), Mountlake Terrace (3-4)
LAST WEEK: Mountain View lost to Kelso 29-28; Mountlake Terrace lost to Cedarcrest 14-13.
LAST YEAR: Did not play.
ABOUT MOUNTAIN VIEW: The Thunder will not spend the final Friday of the 2019 regular season scoreboard watching. This game was added to Mountain View's bye week on Tuesday. The Thunder are hoping Evergreen beats Prairie on Friday, giving Mountain View the No. 3 seed. The No. 3 seed from the GSHL will play at Garfield of Seattle next week. A Prairie win likely ends Mountain View's season (Thunder would need a Bay upset of Kelso to remain alive). It would be the first time since 2015, when Mountain View was a 4A school and lost in a three-team tiebreaker, that the Thunder will have missed the postseason. QB Riley McCarthy has passed for 1,011 yards and 10 TDs and rushed for 778 yards and 12 TDs. He rushed for 152 and passed for 155 last week.
ABOUT MOUNTLAKE TERRACE: The Hawks finished 1-2 and in third place in the 2A Northwest Conference Lake Division. Their loss to Cedarcrest pumped them from the two-week district playoffs, creating a Week 9 opening in their schedule. Like the Thunder, the Hawks share a district stadium with three schools. But this Friday all three of those schools were on the road. Mountlake Terrace took a 13-7 lead into the fourth quarter last week, but Cedarcrest scored the go-ahead TD with four minutes to play. The Hawks drove to the Cedarcrest 38 before turning the ball over on downs. Junior Jordan Sims rushed for 106 yards on 23 carries with one TD last week.
FANS' PICK: No pick (game added late)
PREP PROLETARIAT SAYS: TBA Thursday