Week 9 prep football preview: Woodland vs. Mark Morris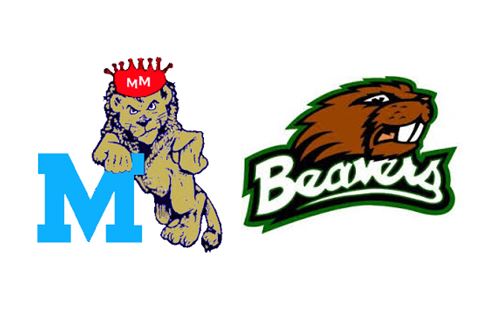 Woodland vs. Mark Morris
2A GREATER ST. HELENS LEAGUE GAME
WHEN: 7 p.m. Friday
WHERE: Longview Memorial Stadium, 2903 Nichols Blvd, Longview
BROADCAST: None.
RECORDS: Woodland (2-6, 2-3), Mark Morris (2-6, 1-4).
LAST WEEK: Woodland beat Columbia River 20-13, Mark Morris beat R.A. Long 42-7
LAST YEAR: Woodland 47, Mark Morris 27
ABOUT WOODLAND: The Beavers will clinch the No. 4 seed to the Week 10 playoffs with a win. Woodland would play Tumwater in a rematch of Week 10 playoff from last year. A loss knocks Woodland out of the playoffs. Brooks Massey had a big game last week against Columbia River with 142 yards rushing and three TDs. QB Isaiah Flanagan completed 11 of 16 passes for 95 yards. The Beavers defense held River to 61 yards rushing.
ABOUT MARK MORRIS: Keoni Makaiwi rushed for 142 yards and one touchdown last week against R.A. Long. Bryson Webb had a 57-yard TD run. The Monarchs rushed for 241 of their 263 yards. Cole Busch has passed for 254 yards and two TDs.
FANS' PICK: Woodland (55 percent)
PREP PROLETARIAT SAYS: TBA Thursday