Week 9 prep football preview: Ridgefield vs. Hockinson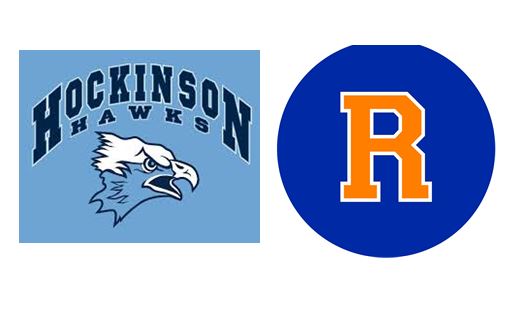 Ridgefield vs. Hockinson
2A GREATER ST. HELENS LEAGUE GAME
WHEN: 7 p.m. Friday
WHERE: Nautilus Field, Hockinson HS, 16819 NE 159th St., Hockinson
BROADCAST: None.
RECORDS: Ridgefield (5-3, 4-1), Hockinson (7-1, 5-0)
LAST WEEK: Ridgefield lost to Prairie 53-12, Hockinson beat Washougal 34-16.
LAST YEAR: Hockinson 54, Ridgefield 14
ABOUT RIDGEFIELD: A win gives Ridgefield a share of the league title, and also gives the Spudders the No. 1 seed to the playoffs. The Spudders are assured of being no worse than the No. 2 seed, which also hosts a Week 10 playoff. Hunter Abrams broke the 1,000-yard mark last week, but only had two carries for 10 yards against Prairie. He had carried the ball 28 times or more in three of the four previous games. QB Luke Price attempted 36 passes last week, completing 12 for 87 yards. Price has passed for 1,002 yards and 11 TDs this season.
ABOUT HOCKINSON: The Hawks will clinch the league title and No. 1 seed to the Week 10 playoffs with a win. Hockinson has already clinched a home playoff game next week. All-state receiver Peyton Brammer suffered a knee injury in the first quarter last week and did not return. He is not expected to play this week, and his status for the postseason is uncertain. The Hawks already lost Sawyer Racanelli, a Washington commit, to a season-ending knee injury last summer. Brammer has 33 receptions for 703 yards and 11 touchdowns. If Brammer is unable to go, the Hawks will turn to Makaio Juarez (18-446-7), Jeremiah Faulstick (18-350-5) and Liam Mallory (16-238-3). QB Levi Crum leads the region in passing with 1,850 yards and 27 TDs. RB Daniel Thompson (465 yards and 3 TDs) also could play a bigger role.
FANS' PICK: Hockinson (89 percent)
PREP PROLETARIAT SAYS: TBA Thursday