Week 9 prep football preview: Hudson's Bay vs. Kelso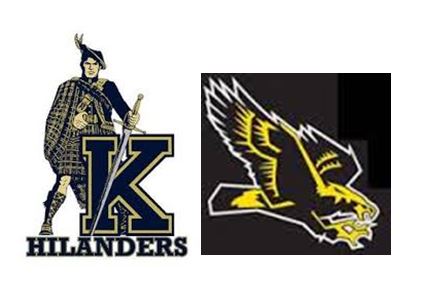 Hudson's Bay vs. Kelso
3A GREATER ST. HELENS LEAGUE GAME
WHEN: 7 p.m. Friday
WHERE: Schroeder Field, Kelso HS, 1904 Allen St., Kelso
BROADCAST: Radio, KLOG 100.7 FM; Internet radio, klog.com
RECORDS: Hudson's Bay (2-6, 1-3), Kelso (5-2, 1-1).
LAST WEEK: Hudson's Bay lost to Evergreen 42-14; Kelso beat Mountain View 29-28
LAST YEAR: Kelso 35, Hudson's Bay 13
ABOUT HUDSON'S BAY: Derek Barnes rushed for 194 yards and two touchdowns in the loss last week to Evergreen. Barnes is the team's leading rusher with 531 yards and four TDs. QB Raven Barnes has passed for 223 yards.
ABOUT KELSO: Kelso clinches a playoff berth and a home game in Week 10 with a win. A Prairie win over Evergreen also clinches a playoff berth for the Hilanders. A Kelso win and Evergreen win over Prairie gives the Hilanders the No. 1 seed, and Kelso would host Gig Harbor or Central Kitsap next week. A Kelso win and a Prairie win would slot Kelso as the No. 2 seed. Then the Hilanders would host Spanaway Lake. Josh Webb rushed for a school-record 358 yards and three touchdowns last week against Mountain View. That gave Webb 1,195 yards and 16 TDs.
FANS' PICK: Kelso (97 percent)
PREP PROLETARIAT SAYS: TBA Thursday